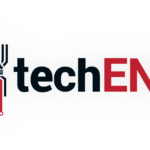 Have you ever felt like your PDF documents are too boring? Have you ever felt that viewing the PDF file is not personal enough, not interactive enough? Have ever wondered what it is like to be in a PDF document, how it will look inside a PDF document? Or, have you wondered what the lovechild of Virtual Reality (VR) and Acrobat Reader would look like?  Well, wonder no more (or at least when they release it for the public)! Our favourite creator of the PDF documents has started playing with the idea of marrying the plain PDF experience with VR experience.
If you are already imagining all sorts of things regarding the VR with PDF experience, you could be right (or wrong). They really want to bring you into another world with their PDF-to-VR project. But what exactly is it?
For now the PDF-to-VR project is just that; a project. It is a concept idea that marries the ideal immersion of VR to the productivity possibilities of the PDF format. It is, however in its prototyping stage since its development by one of Adobe's summer intern and her mentor, Adobe's very own Research principal scientist Walter Chang.
Within the prototype, or the VR PDF world you can click on a certain object or image on the PDF file and 'travel' to let say different part of the world where the PDF file is produced at, or mentioning. It could even be a totally different environment inside the headset when you go into one of the texts or image on top of the PDF file. There is even an added Augmented Reality (AR) feel to it as you can explore the VR environment that you are in by walking about the open space that is your office or home. According to Walter as well the experience could be unique to the person using the technology.
"But what is the point of this technology?" One may ask. "Who needs it?" Could be another question that comes to mind too. In fact plenty of industries could benefit from it. One of the simplest examples are the travel industry and airline industry. How so?
Imagine looking at a new destination that an your local airline have just added. You have never heard of the place before. You like travelling to unknown places but you are sceptical about that unheard of place. You do your research but there is not much information regarding that place. What if you could download a PDF format tour guide made available by the airlines with an included VR preview of that place? As you know a picture says a thousand words. That said, being able to experience a little bit of a world out there even before stepping foot on that piece of land is pretty amazing. Obviously now you have to go there to see what it really is like.
What about the real estate industry? You can now just request for all the required details of the property that you would like to view. The agent will then just send you a PDF file that contains the full address, ownership history, actual size and land mass measurement, and whatever not. Inside the PDF file, you can click on the different images of the house and actually step into the room you would like to view with inch perfect accurate details. You can save so much time that way.
There is so much potential to this project if you think about it. The two industries barely scratches the surface of what this technology could be used for. Industries like automotive industries easily benefit from this technology without a doubt. Even the education industru could benefit from this PDF-to-VR technology with some know how. It could be a game changer.
But that is currently just what it is; a what if. It is currently still in the prototyping stage and not yet released for the public. At this time as well, details on the project are scarce so we cannot even say when you can expect it to arrive at our doorsteps (or inboxes for that matter). We can tell you this much though, PDF-to-VR could definitely change the way we interact with documents and work spaces. If I am being honest as well, I was a sceptic at first laughing off the idea. After looking at it now though; it does make plenty of sense.
Source: Adobe