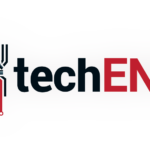 Adobe, the makers of some of the most iconic digital production tools in the industry like the Photoshop and Premiere Pro, have had a good year in 2016. They launched their new Creative Cloud services, making the Creative Cloud apps more integrated than ever. With those improvements made to their Creative Cloud services, they are also better than ever.
It was noted though that 2016 was a year full of milestones; not just for Adobe, but the digital industry. There was an influx of new sort of digital technologies which transformed the way we interact with the world and our surroundings. There is the new introduction to Augmented Reality (AR) which changed the way we viewed our world. It changed our way of playing with our environment as well; case and point – Pokémon Go, by Niantic Labs. There is also the introduction to things like Google Glasses and Microsoft Hololens.
Virtual Reality (VR) as well made headlines in 2016. The Oculus Rift got even better, HTC's Vive also became a popular standard in PC VR. There is a larger community support as well with so many new contents that are VR ready; including games, short films. Then, Sony Playstation took the big step into VR and introduced their own version of their VR headset, which does not even require you to move away from the couch. Those paved way to making AR and VR the cornerstone of digital contents in 2017.
The enterprising world is affected too by the 'big data' movement happening in 2016. Enterprises had to change to become more nimble, more agile. In that transformation, they realised that their corporations need to become more digital, more connected, more accessible. They need to be in cloud, they moved into cloud computing; they had to. They gobbled up twice as much data as well to become more relevant, digitising their corporations became a focus in 2016.
The question now, is what is in for 2017? What can we expect? Adobe shares their accounts.
AR and VR is a large part of our lives now, like it or not. It has driven a significant change in our daily interactivity and how we view digital contents. Adobe thinks that the AR and VR will continue to evolve and change the digital landscape. It will also continue to have a significant impact in our daily lives as we delve into 2017.
With VR and AR comes machine learning on the marketers' parts. Machine learning is, in a sense, a sort of Artificial Intelligence that tracks how us, consumers consume data and contents. They study our data, compile it with a million more of others to create an information that could be used by companies to develop better apps for example. Like Adobe's Sensei that learns how you interact with their Creative Cloud services and tailor digital experiences to you. One more greatly overlooked application of machine learning is on speech recognition. Ever wondered how Google's Assistant is so accurate? Machine learning, my friends.
All those technologies goes back to us, the common people. How? You may ask. It transforms our experiences with contents. Ever wondered why certain places with mediocre offerings get such good reviews over the net? It is the experience that counts, more than anything. We are still a big part of the equation when it comes to things. That is why Adobe still thinks that they should focus on building better, more personal experiences with customers to stay competitive. According to Adobe as well, this may be well be the new competitive differentiation between corporations. Remember guys, you are still the most important part; customers are kings.
Of course underneath all these companies still have to produce good, up-to-date contents for good consumption. Even after all the learning the AI has done about us, the consumers and the market, there is still a human factor in all of us and we are attracted to good things. Also, nothing replaces the human brain when it comes to creativity. According to Adobe Pulse survey in 2016, nearly 90% of Asian Pacific respondents commented that their businesses are skewing towards creative and design emphasis. Most of them too felt that they are leaving a larger mark in their companies relatively. Of course, timeliness is of the essence in this ever evolving times. contents move and develop faster than ever and is exponentially growing daily. Personalisation of contents, too become a significant component in 2017.
At the end of the day, it does not matter if the AI can compute twice as fast when we are not personally satisfied with the services or the products, it will not sell. AR and VR are really a big focus in 2016 and seems like a bigger focus entering 2017. As we consume more and more data as well companies move to digital solutions to compile and make sense of the complex nature of their customers, us. We are still the deciding factor of the market though. Personalised treatment is the highlight of the millennium, that still has not changed. Original analysis by Adobe after the break.
2016 was an eventful year for marketers: New technologies such as Augmented Reality (AR) and Virtual Reality (VR) captured the imaginations of marketers globally — as Nintendo's new AR offering, Pokémon Go, took the world by storm. 2016 was also a big year for digital transformation (DX), as enterprises rapidly prioritized DX at the center of their corporate strategy, and marketers rapidly embraced data analytics in order to drive marketing decisions.

Adobe takes a look at some big milestones and game changers that will shape the digital marketing landscape, as we move into 2017.

Marta DeBellis, Adobe APAC Vice President of Marketing offers her views:

AR, VR and Machine Learning will continue to have an impact in 2017:

The emergence of technologies like AR, VR and machine learning will shape marketing in 2017 and beyond. AR and VR will change the way marketers can engage with customers and drive experiences beyond what is possible today. The challenge for marketers will be to learn how to create content for these formats to fully leverage the opportunities they offer.
Machine learning and data science will offer significant productivity opportunities for marketers, allowing them to focus their time on their overall strategies and away from day-to-day analytics and data management. Artificial Intelligence (AI) and machine learning have become ubiquitous in the technology industry, and a lot of great work has been done to build out horizontal frameworks to solve large-scale problems – from accurate speech recognition to computer vision.

We recently introduced Adobe Sensei, a framework and set of intelligent services, with deep expertise in AI, machine learning and deep learning, built into the Adobe Cloud Platform which dramatically improve the design and delivery of digital experiences.

Understanding how customers are consuming video content remains an opportunity for marketers in 2017. Video has been the 'next big thing' for several years now and I don't think marketers have it all figured out yet. Learning how to leverage video advertising in campaigns in an agile way will be a significant opportunity for marketers. Adobe's acquisition of TubeMogul shows our focus on video in marketing campaigns. It will create the first end-to-end independent advertising and data management solution that spans TV and digital formats, simplifying what has been a complex and fragmented process for brands.

Customer Experience (CX) will be the biggest driver of digital transformation

Competitive advantage is the biggest driver of digital transformation and underlying that is customer experience.
Customer experience is the new competitive differentiator of success and is separating those brands which are pushing ahead with transformation, from those trapped in a business model of yesterday. Today's digital landscape is overflowing with people interacting across multiple devices, whether it's mobile devices, wearables, tablets or even car dashboards. When new products and innovation come onto the market, people want to be able to use it. The increased expectations of consumers have brought us to a tipping point where experience must be at the center of everything brands do.
In 2017 marketers need to walk in the shoes of customers and truly understand the experience their brand is offering. Customers are interacting with brands across many different touchpoints and marketers need to be aware of how this experience affects the overall customer journey.

 
Creativity is not a lost cause.

Data has given marketers the power to demonstrate ROI and drive business growth. However, it's crucial they remember that creativity still plays a significant role. Creating amazing content that is personal and emotive is key to delivering incredible customer experiences.

Creativity and design-led thinking are central to business success. Adobe's 2016 Creative Pulse survey highlights the link between good design and good business. 89% of APAC respondents say their businesses are placing more importance on creativity and design thinking. 56% of APAC creatives feel that they are creating a bigger impact within their organizations, compared to two years ago.

Content velocity – being able to create amazing content quickly, and at scale, should also be a focus for marketers in 2017. The key is to not make more content, but to make content more personalized and engaging.
Source: Adobe