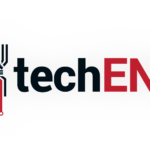 Adobe is one of those companies which everyone instinctively relates to the creative industry. However, in today's experience-centric market, the  company's many offerings have become a key component to getting actionable insights and designing impactful user experiences. From their conventional applications such as Photoshop to their newer ones such as Adobe XD, Animate or even Spark, Adobe's applications are at the forefront of enabling marketers to design and curate user experiences that help drive conversions.
That said, the user experience is a just one side of the story; when it comes to marketers, what matters most is the actionable insights which can be drawn from the interactions of the user on the developed platform; be it an app, a website or even social media. Adobe recently expanded its offerings with the Adobe Experience Cloud. The new offering empowers marketers with deep, actionable insights and also the ability to plan, execute and gauge their marketing plans.
The question now remains, how can these products be used to drive conversions and provide user experiences that make an impact for the brand?
"People Buy Experiences Not Products"
That's the mantra that Mr VR Srivatsan, Managing Director of Adobe Southeast Asia has emphasised since the Experience Forum last year. It couldn't be more true. Think about it. When was the last time you, as a consumer or even a marketer, bought something just because of the brand or product? What is your last memory when it comes to purchasing an item or service? In most cases, what you recall is the experience that you had dealing with the platform, people or product. As such, doesn't it make sense then for companies and marketers to focus on creating experiences which lead to conversions or even coaxing the consumer further down the funnel?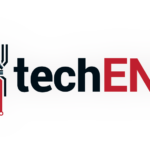 In his opening remarks, Mr Srivatsan noted that 56% of businesses have noted the need to have digital experiences and have made key strategic investments over the past 12 months. However, only 36% of companies have recetly implemented customer experience programs. The latter group of companies have taken advantage of multiple platforms to entice and capture the consumer. On the other hand, the remaining 64% are lagging behind in figuring out their digital strategy. This is a dangerous place to be with the digital marketplace growing to over USD$1 billion (RM3.95 billion) by 2025 with the eCommerce market in Malaysia alone growing to over USD$2.5 billion (RM 9.8 billion). Companies need to start looking into delivering effective experiences as they look in to diving further into the digital market.
Providing a memorable experience for consumer is merely the first step. The customer experience needs to continually be tweaked to better fit the evolving needs of the customer. That's where actionable data insights fit into the equation. Utilising data gathered from the multiple touch points from online advertisements, social media posts, website interactions and even voice prompts, allows each customer to have a unique experience catered to their unique needs. While this may seem daunting in the beginning, it is a necesary step for businessnes to better serve their customers.
Having multiple touch points allows businesses to interact with different groups of customers according to the medium that fits them best. However, keeping track and making sense of the enormous amounts of data which can potentially be generated can be quite the herculean task. Having a unified platform which allows you to track all your touch points at a glance becomes essential.
Adobe Experience Cloud: Implementing Integrated Experiences
That said, multiple touch points also means that users should be able to freely utilise any platform or touch point of their choice at their convenience. This requires each platform to be integrated seamlessly into the overall customer experience; in essence, allowing the experience curator to make sense of every touch point and conversion.
Adobe's Experience Cloud integrates the various aspects of monitoring and curating user experiences in a single platform. This allows the "Experience Maker" to monitor touch points and improve the customer experience with the data collected. Making sense of the data and creating effective customer experience funnels will allow companies to lead the consumer further down the sales funnel more effectively.
The Experience Cloud will enable curators to lead the customer from an advertisement on social media to a website offer and eventually to conversions. That said, the ability to tweak and personalise each touch point through the implementation of AI-assisted analyses will not only allow better understanding of consumer behaviours but also create multiple general customer profiles. These profiles will allow better optimisation of marketing campaigns for better conversions.
Teach Me, Adobe Sensei
Like all other aspects of technology now, artificial intelligence (AI) and machine learning has a space in creating the many customer experiences. Raw data while useful necessitates hours of processing before the data can be truly actionable. While the Experience Cloud allows the optimisation of various touch points and design, if it just presented raw data, the utility of the platform would simply be moot.
Enter Adobe Sensei. Adobe's own purposed built AI which helps reduce the time needed to make sense of raw data. This AI seamlessly creates user profiles from the many data points. It is through these profiles that experience makers are able to curate and personalise the overall customer experience.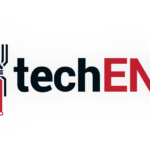 Adobe Sensei will essentially help bridge the gap between analytics and content pipeline. The insights drawn from the data collected can then better optimise the content generated for conversion.
Be Bold. Experiment. Try New Things.
In addition to taking advantage of AI, unifying data analytics and creating seamless experiences. Companies need to be bold in creating new, better, more seamless experiences for their customers. Take advantage of existing technologies such as digital assistants to allow users to interact with your platform.
With the pervasive influence of digital assistants such as Siri, Alexa, Bixby and the Google Assistant, voice is the logical next step in creating user experiences. In fact, more and more users are interacting with their devices via voice. Simple tasks such as ordering groceries from Amazon or even scheduling their next appointment are increasing being done via voice.
Taking advantage of new technologies will allow for more unique experiences. However, where data security and privacy is concerned, appropriate measures should be taken.
Keeping ahead of the curve with content and marketing is how you'll be able to entice new customers. Creating impactful, meaningful experiences is how you'll be able to foster brand loyalty.
---
Also published on Medium.