Digital Marketing and Analytics has quickly become the backbone of every business and has become an integral part of business operations. Be it in the consumer space or in business to business arena, the data and insights provided by any given analytics solutions can be vital in driving marketing and even changes to the overall customer experience. In this day and age, the customer experience has become the one element which can make or break a business. Business, websites and even mobile applications are judged and evaluated by the experience they provide to consumers and users.
Consumer Experience: Complicated but Not
Every business is driven by a digital arm nowadays with an online presence through websites, applications or even a simple social media page. However, the poorly designed or optimised spaces provide an interesting conundrum to any business. Designing a website has always been the arena of the coders and tech savvy individuals who have the know how to optimise and build them from the ground up. However, thanks to programs like Adobe's Muse CC, these experiences can be built by designers and even beginners with enough basic knowledge and aesthetic taste. That said, the consumer experience is not only driven by simply by a  beautiful space or compelling product, each step from arrival on the web space to the final purchase of the product is essential to the consumer experience.
So, what are consumers looking for? According to industry insights, they aren't looking for just a product. They're looking for meaningful, simple experiences with minimal clicks to get to what they want. It becomes increasingly important for businesses to make a favourable first impression with the first page the customer lands on and continue providing a simple, pleasing and compelling experience which serves up what the consumers want.
Adobe Experience Cloud: Optimising Experience & Implementing Insights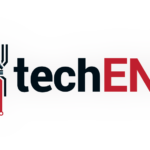 The optimisations of the consumer experience would then, naturally, come from the insights garnered from pre-existing spaces and websites. This would involve a whole load of analysing and interpretation. Hence, it comes as no surprise that many businesses cite these as one of the biggest issues that prevent them from implementing optimisations that would provide better consumer experiences.
According to feedback from Adobe's customers, customer experiences are driven by insights, updated systems and digital know-how.  So how then can businesses have access to these insights and take advantage of them? Adobe Systems has come up with an integrated approach to the problem in their new Adobe Experience Cloud. The Adobe Experience Cloud integrates key components of the analytics into actionable insights which are easily interpreted and implemented. Broadly classified into the Analytics Cloud, the Advertising Cloud, and the Marketing Cloud, the integrated insights gained from the various consumer and customer interaction points allows companies to easily implement various changes and optimisations.
The Adobe Analytics Cloud allows companies to gather key data points which will allow them to identify and create new audience profiles. These potential audiences can then be used to derive behavioural insights which the company can then use to implement marketing plans and optimisations to target particular audience groups or discover new audiences which they have yet to tap into.
The data gained from the Adobe Analytics Cloud can then be implemented into the Adobe Advertising Cloud. The Advertising Cloud allows businesses to develop and optimise media and advertisements which can help garner new leads and potential revenue sources. The Advertising Cloud will allow cross-channel approaches with ease and deliver more accurate audience matches with the appropriate advertising approach.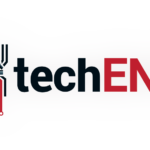 The Adobe Advertising Cloud can then lead to better marketing strategies and insights through the Adobe Marketing Cloud. Through the Adobe Marketing Cloud, businesses will be able to manage experiences at scale and deliver experiences personalised to their customers. Perhaps more importantly, it allows the consumer and customer journey from the first click to the last step.  Even on mobile, the Adobe Marketing Cloud allows apps to deliver timely and relevant notifications to help the consumer journeys.
In the end, the consumer journey needs to be an integrated journey which is optimised to each consumer archetype and there needs to be an integrated approach to getting the insights and implementing optimisations into all their approaches. Adobe comes with a leg up in being the developer of the most used creative solution used to develop media used in advertising and even media development. The Adobe Creative Cloud and the Experience Cloud has access to Adobe's Artifical Intelligence (AI) platform Adobe Sensei. This will allow insights and optimisations seamlessly.