Are you an aspiring designer? Or are you already one? Are you still cracking your head to designing new campaigns, ads, or interface for the year 2017? A little late, no? Do not fret though, Adobe is here to save you, well in a way. If you are lost, and uninspired consider some of these tips from Adobe to take advantage of what is trending.
Monoline Illustration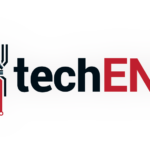 Adobe is always pointing out that minimalist designs are the way forward and the way that people are going to be doing things in 2017. Monoline type illustrations perfectly describe this minimalist approach. This sort of illustration style is interesting to look at, it simplifies everything else, but at the same time allows enough information to be embedded into the images or illustrations.
If you have not already known, the Monoline type illustration is a sort of illustration that focuses on simplifying traditional objects into a 2D plane. it emphasises on lines outlining objects just enough that you can recognise it, but not detailed enough to be called photorealistic. It is as sort of illustration that borders comical in style though. It is also very catchy and has a very clean look at the same time making it attractive and modern. Plenty of international brands are already jumping on this sort of design. If you have not yet noticed; Samsung and Whatsapp have been championing this sort of design since 2016.
Story Telling Ads
You know when they say that attention spans are getting shorter? It is all true. People pay less and less attention to ads these days. Even a 10 second ad is no longer effective. You even find those sort of ads annoying and very distracting, especially when you want your cat video on YouTube to start right away. Every other person can relate to that. So how do you capture people's attention to your brand then?
If you are Malaysians, you will know the infamous PETRONAS ads that come online every Chinese New Year, Deepavali, and Hari Raya Aidilfitri celebrations. They usually tell a story that revolves around the celebrations and it usually will involve some tears on your part. People like those sort of ads, ads that tell a story. 2016 already saw plenty of story telling ads and there will just be more in 2017.
Responsive Designs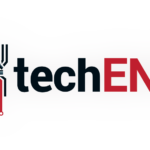 Let us face it, mobile is currently the way to go. Most of our internet browsing now is done on your mobile phones instead of your computers. Most of that browsing is also done outdoors if you think about it, away from your PCs. Obviously then, you have to make sure that your designs work on both the mobile space and the desktop space.
That is what responsive design does. The designs work in the sense that they maintain the same effect on mobile devices including wearables as when you view them on a large screen of a computer or television set. One good example of responsive designs would be the sort of logos that we see of brands today, as demonstrated here.
The design can be employed in multiple ways though, not just limited to logos. If you think about it as well, this is an important consideration. How would your interface look on mobile as well as desktop? What about Wearables like smartwatches?
Live Video
Being able to be a part of something is always something that we humans look forward to. Being present at some conference, or some launch event of some sort is a nice experience to have too. That is what a lot of people are looking for in 2017 too. How do you do that? Live coverage.
The sort of technology for live coverage have been evolving non-stop ever since we discovered live broadcasting. You can even have live coverage of music videos online now thanks to technology like YouTube live and super fast internet and the sort of bandwidth it carries.
Then there is Mobile World Congress 2017 that is happening way over in Barcelona. You can be a part of those product launches even if you are borders away from the place thanks to live coverage. Of course, time zone is still something you have to succumb to. Nokia, for example did their live broadcast in 360/VR style; how cool is that?
The point is though, live videos are the way to go in 2017. People want to be a part of something bigger all the time, they also want to be the first in line at everything. Admit it, you too. That was how Target and Gwen Stefani's live video got so much traction.
Augmented and Virtual Reality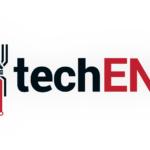 2016 was the year that Augmented and Virtual Reality technologies took off (AR/VR). It got plenty more affordable, and content production for these things became a lot more accessible. Even consuming them becomes easier. It is still considered a very new technology though. Despite that, people are already exploring what is possible with AR and VR; at this time we are only at the tip of the iceberg.
In some arguments people might compare this to the likes of 3D. At one point of time, that was the future of media immersion. Every other critique had only good things to say about 3D and the potential it poses for the future; it never really took off. But what makes AR and VR so different is that it is fully immersive, you really just transform your surroundings and use whatever that is in your reality to complement the media you are immersed in.
Besides that, it proves to be a highly personal experience. Reaching your target market at a personal level is important and there is no better way to do it with VR or AR ready contents. Not to forget the fun factor too.
Go Minimal
As pointed out earlier and in previous articles by Adobe, minimalism is the way forward. Clean lines, blank spaces, and near featureless elements all point to subject focus. Without competing features and elements surrounding your subject you automatically turn the attention to your desired subject. But that is not all of course.
The total experience and aim of going minimal is simplicity. This is where the "less is more" philosophy comes in. With as little as possible you communicate as much as possible, making the subject as big as possible to your audiences. Simplified contents sit well with users too in the sense that it requires them to think slightly less and immerse a little more.
Aerial Views
Aerial videos or videos that are shot from the view of a bird is not particularly new. The demand has always been there. People has always been dreaming of flying so it is quite obvious that these videos are always popular. There has been a surge of online videos that were filmed from the air too which creates even more demand for it.
The difference between before and now is the technology. Drones became a huge and mainstream thing in 2016 and is only going to get bigger. Before the introduction of purpose-built drones, people had to hire helicopters to get aerial shots or videos. That was very expensive though and something that only a few individuals can afford. The drone technology has brought the costs down so much and put that ability in our ordinary hands. This means that creating a whole different environment for viewing pleasure is much easier and less expensive than before, quite obvious why people want more of it. Also quite obvious why you should invest in it.
End Game
The whole purpose of creating these contents is to satisfy the customers. Getting a good design on the other hand, assist in fulfilling that need. It fulfils the need by improving the experience of users. Of course as designs change, experiences change. That will be the problem; does it change for the better or worse? The criteria of a good and bad design always changes too so you never really know what people really want until they see it.
Adobe though has taken some time to identify these trends so that you have a sort of guideline of what users might expect. If you are not a designer though, you can definitely see more of these things embedded in designs everywhere. Ultimately though it is up to you, consumers to decide what is good or bad design. In that sense, what do you think? What sort of design would you like to see more of in 2017? Tell us in the comments.
Source: Adobe