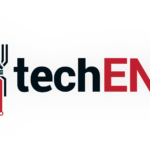 Adidas' new miCoach Fit Smart wristband has leaked and is all over the internet since last week. This device looks like the first official gadget built specifically for the Google Fit program. Although Google just announced its fitness tracking platform last week, the Adidas's miCoach Fit Smart has already been making its round in appearances on trademark website Trademarkia, the FCC and online retailer Keller Sports.
The miCoach Fit Smart will feature LED dot display instead full LCD. We're not quite sure the purpose of the column of green lights on the left of the screen but we think it's either related to battery life or how active the user has been through out the day. The heart rate monitor on the bottom of the device will record "heart rates, calories burned, time, duration, stride rate, pace, speed, distance and steps taken" according Trademarkia. As an FF has confirmed that the wearable gadget is equipped with Bluetooth 4.0 LTE, the user's information be sent to his smartphone we assume via Bluetooth.
There has been no confirmation that this device is actually Adidas first Google Fit device with both Google and Adidas not giving any official statement. However, the word 'fit' seems to be a good clue as well as the timing of the leak being right after Google's announcement. Google has also confirmed Nike and Adidas were among the companies on board with the Google Fit Program. We will just have to wait till the official launch of the Adidas miCoach Fit Smart wristband to know more but we're guessing it shouldn't be too long before that happens.
Source: FCC, Keller Sports, Legal Force
Via: TechnoBuffalo