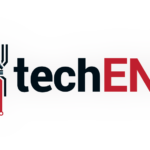 Acronis may not be a name usually heard when it comes to security in Malaysia. But that's about to change this year when they take aim at a problem which seems to be plaguing everybody who uses the internet and technology, Ransomware.
Acronis is one of the security industry's leading software providers specialising in providing software solutions for backup and data security. The company has been in the data security industry for over 10 years and has developed an impressive array of industry-leading software. Acronis has in the past based its expertise solely on developing on-premise and cloud software for backup, disaster recovery, and secure file sync and share and data access. In addition, they have also specialised in consumer end software which allows for the creation of "images" or snapshots of "healthy" devices in case of data loss or machine failure. This year, Acronis is introducing a new generation of consumer software and is making Ransomware one of its main targets.
What is Ransomware?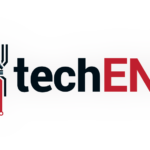 Ransomware is essentially a virus or intrusion which locks the user out of their own files or hard drive and demands a fee to access them again. This form of intrusion and extortion was initially popular in Russia. However, over the past few years, it has seen an unprecedented increase worldwide.  In the first quarter of 2013 alone, McAfee reported a two-fold increase in the samples of ransomware collected in the same period in 2012.
Ransomware is most commonly spread through malicious emails. These emails trick the user into downloading a file which grants the hacker a backdoor into the device. Another common way this is done is by forcing a background download which the user is unaware of while surfing the internet.
The increase in the number of unique ransomwares seen in 2013 shows no indication of slowing down.  The number of infections has also increased substantially both among regular consumers and corporations. The worst part is that these criminals hold the user and/or corporations hostage for billions of dollars.
Acronis True Image 2017 New Generation
Acronis announced its new True Image incorporates features which help protect against Ransomware and other viruses which aim to modify or damage data.
This is done through their Active Protection™ technology which helps monitor and restore damaged files. It does this by monitoring how data is being changed in the files and compares them with malicious behaviour patterns. In addition, Acronis True Image 2017 New Generation also allows users to whitelist and blacklist processes reducing the likelihood of false positives.
The new Acronis True image also implemented a robust self-defense mechanism into the program itself. This prevents the viruses from invading and changing the program's coding and affecting the integrity of the backups and data restored. This mechanism also protects the Master Boot Record of Windows based systems to ensure that viruses do not affect your ability to reboot your PC.
Using the Acronis Notary™ system, Acronis True Image 2017 New Generation keeps a close eye on the files in your device. The Notary system uses Blockchain Technology. This is the same technology used by bitcoin, the popular digital currency. Blockchain technology uses a digital catalogue or database of all the data transactions happening on your device. Every portion of the system maintains its own copy of the database making it difficult for viruses to target the system. In this sense, each file has a digital fingerprint which is monitored continuously by Acronis True Image 2017 New Generation.
These technologies employed by Acronis provide the user with not only peace of mind from data tampering and ransomware, but also the security of a verified backup with data integrity intact.