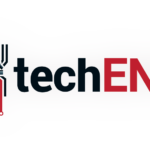 If you have not already known, Acronis is a hybrid cloud data protection service found back in 2003 by a Russian-born businessman in Singapore. The point of Acronis is to be a complete data protection service to all sorts of files and applications across the virtual, physical, cloud, and mobile environments. So basically Acronis is a data storage and backup facility that also provides maximum security to any data stored within its servers against whatever virtual attacks or physical disasters that could compromise data. Acronis have been operating in Singapore, United States, Switzerland and several other countries with, you might have noticed high demand in data protection and high reliance on technology. Of course as Malaysia moves into the future, corporations and us, consumers rely on more and more technology. So much in fact that there we are becoming more and more vulnerable to cyber attacks. With the advancements of technology in the country therefore, Acronis looks to provide the security to our data.
To do that, they have identified Exabytes, Malaysia's web hosting service found in 2001 as their local Cloud Service Provider. They will be handling all the physical storage, and server systems and storage needed for Acronis to provide this service locally and reliably. Having Exabytes tending to Acronis' customers as well means that any particular services can be done locally and therefore more efficiently in terms of not only cost but time as well.
To localise the business side of things, M-Link has been appointed as Acronis' Master distributor in Malaysia. M-Link System (M) Sdn Bhd has been specialising in the distributions of IT related products in Malaysia. One of the biggest distributors in Malaysia M-Link does not only provide hardware services to customers, as in with Acronis' case they also provide certain software solutions to local customers. A direct local sales channel will also simplify local future transactions for those who do choose Acronis as their main go to.
Together with the appointment, Acronis also has launched their brand new True Image 2017 into the Malaysian market. The Acronis True Image 2017 is not just about protecting your data, it is also about protecting your privacy and your social media with Facebook backup whilst giving you unlimited mobile backups and also remote backups for your family. This new True Image is also the fastest ever backup and recovery software claiming a speed of three times that of copying data onto an external USB 3.0 HDD on Windows, 30% faster that Apple Time Machine, and 60% faster than the previous True Image in creating backups.
With the True Image 2017 you can backup an unlimited number of mobile devices to your Windows PC over Wi-Fi. You are also entitled to a remote backup management for all your precious data, including your family's. Even Facebook is protected with Acronis now; you do not have to worry about accidentally deleting one of your photos now with Facebook backup, your account is even safe from hackers at this point. If you still prefer to have a physical backup somewhere you can backup your data into an external drive through True Image 2017.
Acronis True Image 2017 is available to download at go.acronis.com/ati2017. You do have to either purchase a perpetual license with price starting at US$49.99 (MYR211)or a subscription with price starting at US$39.99 (MYR169). For more information regarding Acronis and their services, do visit them at their website. Gallery and press release after the break.
Acronis True Image 2017 Launches with Wireless Backup for Mobile Devices to Local Computers, Remote Backup Management, and Facebook Backup

60% Faster than Previous Release, More than Three Times Faster than Nearest Competitor

Malaysia – October 3, 2016 – Acronis®, a leading provider of hybrid cloud data protection, today announced Acronis True Image 2017, the latest release of the world's fastest personal backup software. The 2017 release provides the most complete personal data protection available on the market. Acronis True Image 2017 combines the unmatched Acronis full image local and cloud backup for computers with new wireless backup for mobile devices to local Windows computers or the secure Acronis Cloud, support for an unlimited number of mobile devices, and complete backup of Facebook account data.

"Personal data is increasingly residing on mobile devices and in social media accounts," said Serguei Beloussov, co-founder, and CEO of Acronis. "Acronis True Image 2017 protects all data no matter where it resides and provides the fastest and easiest backup in the industry."

The Fastest Acronis True Image ever

Acronis True Image technology is the fastest full image backup and recovery software for personal use on the market[1], including:

Three to six times faster on Windows computers than competing products for backing up and recovering using an external USB 3.0 drive.
30% faster than Apple Time Machine on Apple computers.
60% faster than previous versions of Acronis True Image in popular scenarios.

As a global partner of the Scuderia Toro Rosso Formula 1 Racing Team, Acronis puts its technologies to the test in workloads demanded by the most technologically advanced sport.

"Instant access to the massive amounts of data we generate every race is an absolute requirement for our team to be successful" said Scuderia Toro Rosso Team Principal Franz Tost. "If we lose data even for a few seconds, the race is lost, which is why we rely on Acronis for the most complete backup."

 The #1 Personal Backup Software for Complete Data Protection

With fast, easy, and complete data protection, Acronis True Image 2017 delivers more than 50 new features, including:

Wireless mobile device backup to Windows computers – Backup an unlimited number of iPhones, iPads, and Android mobile devices to your computer at the full speed of your local Wi-Fi network. Recover all content to the same or another device, even if it's just a single photo or contact.

Remote backup management – Protect all your computers and help family members with protecting theirs, even if they are far away. Review the data protection status in real-time for any computer or mobile device data via a touch-friendly online dashboard.

Incremental Facebook backup – Automatically back up all your Facebook account content, including photos, videos, contacts, comments, and likes. Users are protected from accidental deletions, hacker attacks, application failures, or social network errors that can erase precious memories.

Archiving to the cloud or external storage devices – Free up disk space by moving large or rarely used files from your Windows or Apple computer to an external drive, NAS device, network share, or the Acronis Cloud. Access the archives by using File Explorer, Finder, or a web browser.

Enhanced NAS – Automatically discover NAS devices available on the local network, pre-configuring them for backup storage, and automatically re-connecting them if they are temporarily unavailable.

Acronis True Image 2017 has many additional new features, such as search in local and Cloud backups, encryption for archives, comments for backups, Windows Explorer integration, a refreshed touch-friendly user interface on iOS and Android devices, and much more.

"It's not if your computer will crash, it's when—and I learned that the hard way," said Robert Tarver, an Acronis True Image user since 2015. "I was using another vendor's file and folder backup product when my hard drive crashed. A computer repair technician informed me that only my data files were backed up; not my OS, program files, and settings. To properly back up, he recommended Acronis. It has since saved not only my computer but my wife's computer as well. I am very thankful to Acronis for keeping my data safe."

Availability and Pricing

Acronis True Image 2017 is available for purchase as a perpetual license, starting at US$49.99, or a subscription, starting at US$39.99 per year.
Source: Acronis