September Is usually the busiest month for Singapore. It is the Singapore GP month, on the 20th to 22nd of September 2019 is the Singapore GP weekend. That is also the busiest time for Singapore. For Acronis too.
Ahead of the most glamorous weekend Singapore is about to face is Acronis' #CyberFit week. The event could not have come at a more suitable time for Acronis too. Well, then again, it is planned. Some of their biggest partners are in town for the weekend anyway – ROKiT Williams Racing Team, and SportPesa Racing Point team. Both are Formula 1 teams. One of them has a heritage of 50 years in the sport with multiple constructors' championship and drivers' championship to show for. The other has been held to as one of the most resilient teams on the current grid.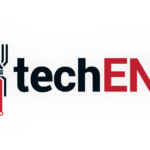 #CyberFit week is Acronis' near weeklong conference on the state of the cyber space we know today. It is Acronis' biggest Asia event and focuses on different aspects of the cyberspace that we know of. Of course, one of the hottest cyber topics today is security.
The Cyberspace We Know
We have come to a day where electronics gadget rule our attention. Incidentally I am glued to a laptop in the middle of a crowd waiting for Acronis' Cyber Protection Forum to start, cramped up in a seat directly in the firing line of the speaker. I am just a leg's length away from the stage, and I am not very tall. The point is, we are very dependent on our tech gadget these days.
We depend on our end-point devices for our daily lives, and these devices rely on data to create useable, valuable information for us. Data is the bloodline to our tech and gadgets. Without data, our tech will not work for us. That also means that protecting these data should be of utmost importance to us. Not only to us, to the companies that keeps these data.
Acronis is one of those companies that does this kind of thing. Well, technically they started out with what they did best; backup. They have been in the disk image duplication game for a long time. Of course, you might be wondering about the need to back your data up. We would answer, mostly for your own protection.
Protection – Of Firewalls and Security
Imagine a city, a guarded city. This is your PC, your buildings are the applications. To keep the building running and functional you need employees and materials, these are your data. Imagine the city being walled up and guarded, this is your firewall and anti-virus. Sure, they protect your machine from being invaded and destroyed. What if one goes through though? Anti-virus and data protection industry is more about reacting to a threat than predicting and stopping an attack. That also means that you will be attacked somehow, somewhere.
Of course, that is a city with people and what not. But it would be nice to just revert right before the attack and just restart. Sounds like SIM City? Yes, it is exactly like that; restart before some disaster happens and flatten your city. Only there is plenty more than that. That is Acronis, an integrated data backup and protection program. No, it does not replace your good ol' anti-virus, but it is a good complement.
Cybercrime – More Than Just The Average Theft
What we are saying is that having your data protected is important, back to the first few paragraphs. It is a scary world out there, not physically, more virtually these days. Interpol says that about 50-60% of crime today happens digitally. The average age of the offenders are actually quite young, a 15-year old was arrested just because he managed to impersonate a high-level CIA officer and gain access to military operations tech in Iran and Afghanistan. Last year alone, Interpol had defended against 20,000 malicious cyber-attacks, those are only the ones they know about, that is also not the number that is produced by anti-virus companies and data protection vendors.
Interpol's jurisdiction is to arrest offenders and prevent future attacks. The problem is that when the attacks has already happened, it could cost companies millions or even billions of their money value. Why give the criminals to do it in the first place then?
Breach, Breach, Breach!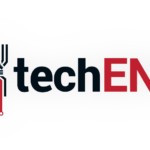 Singapore, in 2018, was hit by a data breach as well and got 1.5 million of patient data stolen from the SingHealth database. While they may be able to recover the data back, it was Singapore's biggest data breach and cyber attack experienced by the country. Closer to home, in Malaysia, you would have heard about the breach on Malaysia's Communication and Multimedia Commission (MCMC). Plenty of personal information was leaked there too.
Held Virtually Ransom
It is not just on our own personal information level though. These data costs plenty of money to companies that leverages on these data; Formula 1 teams for example. Teams like ROKiT Williams Racing has about 300 one-way sensors on each of their car. In a racing weekend these sensors can produce thousands of data. Combined with video footages that is used by the team for other analysis, a race weekend could produce hundreds in GB of data. One race weekend will fill up your average external hard disk. The laptop that I am working on for this article would not even handle that much data.
The worst part, they need these data they collected almost immediately. They also need them to be secured, any data lost is a lot of work and effort lost. These data could also means the difference between completing a lap in the last place or the first place. It could be a difference of being 0.01 second faster, or 0.001 second slower. Yes, that is the world of Formula 1 today, the fastest car is just about 1.2 second faster than the slowest car in the competition.
Again, for these companies, having an antivirus or firewall is not enough. Most of these companies, in fact, do have them in place. Singapore's SingHealth breach for example, has a firewall but has been successfully breached a year prior to the major data theft. ROKiT Williams Racing in 2014, when they were known as purely Williams Racing team, had two ransomware attacks in 2014. The first was unsuccessful and the team managed to retain and recover their data, the second one was successful and they lost two weeks worth of work on a single work PC. They all had firewalls in place, it was not enough.
Acronis and The Magic Cloud
This is where Acronis comes in though. They market themselves as a data protection organisation. Technically, they started as an image backup solution. That, in itself, is already a huge step in cyber security. They still do data backup, that is what they do best anyway.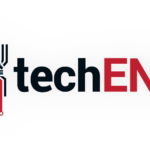 It is a simple idea really with Acronis, a virtual safe that contains a full replica of your current systems and machine. The Acronis cloud contains a one-to-one copy of an organisations computer system, not a compressed system. In the most basic usage, as and when you need the backup image, you just need to copy the whole thing over into your current machine and you have not lost any data; except the ones you have not backed up.
Data Protection
It has become more than that though, it has adapted to the needs of the world today. It has adapted to become a data protection company. No, it is not an anti-virus or a wholistic cyber security solution. It is a data protection solution. What does that mean?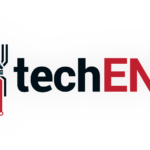 It means that they specialise in keeping your data clean and protected, before you get infected or attacked. You still back your data up, correct, but their solution is to make sure that the data they keep for you is as clean as possible and technically free of tampering from anyone outside the system. The only way you can tamper with the data is within the customer system, not on Acronis' databases.
If any PC or system on the client side is hit by ransomware, Acronis just needs to stop the attack and recover the database anyway, from the cache – before it gets too late that is. Even if the ransomware gets through and infects the whole system, there is an available backup to be redeployed on the cloud anyway, no problem. You may have to deal with the small downtime, a small annoyance and inconvenience. Hey, which do you prefer; losing data or a small downtime?
#CyberFit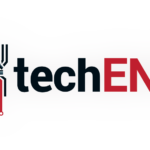 The difference between Acronis' implementation of protecting data is a little unconventional though. Rather than detecting signatures or infectants, they detect anomalies in behaviour, or changes of them. Ransomware, for example, tend to encrypt files in the system, the moment Acronis' Cyber Protect platform detects that, it stops the attack and recovers that data from backup.
Again, it is not a complete solution. You still need your usual firewall, anti-virus, and other cyber security solutions to complete your protection. They always say that a multi-layered protection is the best sort of protection. Best part, image backup is pretty much universal.
Acronis' #CyberFit Week is all about data security. Their products do not only serve large organisations though. It serves you as an individual too. If you have a laptop, or smartphone, you always need protection for your own privacy and safety. It is a huge thing for us too here, so obviously we would be rearing to work around security and find ways to secure our things. One of the ways we do it; backup.
Acronis has various tools for both personal use and corporate level services. On the most part, the Acronis TrueImage 2020 covers most of your personal needs. For the corporations, you have multiple available services. For more information on what Acronis can do for you head to their website and find out all about their services.