Acer monitors are apparently the best-selling in Malaysia. Really, that is not too much to wonder about. They do have pretty decent monitors at good prices making them some of the best valued in the market. The lower-than-market prices also does not reflect as cheap quality and poor performing decoration on the table. They are actually quite good and performs quite well.
Acer EI491CR – 49-inch of High Definition
So imagine our excitement when they are bringing in an ultra-wide monitor in their stables. To be exact, they introduced the EI491CR monitor. It is a 49-inch behemoth of a thing with Dual Full HD resolution. Its 32:9 aspect ratio is a testament to doubling the goodness. Looking at it is like looking at two 25-inch panels stuck together with the bezel in the middle removed. The frames around the 49-inch panel is not that much to begin with too, it is almost invisible if you are able to fit the display in your frame of view.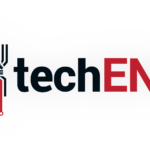 It comes with DisplayHDR 400 too for super detailed images and colourful movies. With 90% DCI-P3 colour standard also, colours that comes out of this monitor is great and nicely accurate. Of course it is a curved panel, it does not make sense if it is a completely flat panel.
So what would we do with a display that has the span of two Full HD displays? Plenty of multitasking of course. We can even put a movie on one side and do work on the other side. With 11 split regions also we can change the display colour settings in 11 different places – the settings can follow the windows that are open too. Of course there are the preset gaming, standard, ECO, graphic, and movie mode settings.
Of course we have to game on it too – we are gamers, we like games. Of course we would game with this EI491CR. In that department, the monitor is equipped with Radeon FreeSync 2 technology for super smooth, super fast gaming experience. It even has 144Hz refresh rate for super smooth looking graphics and movement. The issue is, the 49-incher is so wide, we may not get to see everything; though it gives you that option. Racing games should benefit highly from the extra-wide view frame though. It looks like it means business too with 7 colours backlighting. There is even a flashing light effect to enhance its look even more.
Acer PD1320Wi and PD1520i – Projectors For Years
One thing that have become quite popular these days in both homes and offices these days are projector displays. Rather than having a small, restricted TV size people wants things big; 110-inch big. The only way to achieve that kind of size though is by using projectors. Well, technically with a projector you can get displays as big as your wall can fit.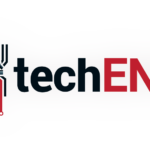 The only issue with projectors is the light bulbs that you might have to replace every five years. They can be quite expensive can annoying to replace, because they go dim quite quickly. Not the Acer PD series projector though. The new PD series projectors are LED projectors, which means that they can last up to 10 years before you need to replace them. That is also based on an average use of 8-hours a day, every single day for 10 years.
With the usual projectors too, we have accepted that projectors take some time to warm up and display properly. It takes about 30-60 seconds usually for a projector to properly start-up and start displaying. The Acer PD series we see here only takes 1 second to start projecting. Again that is thanks to the LED technology.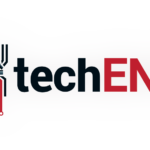 The LED technology also has another benefit – they do not produce as much heat so you can technically run them all-day and face no overheating issues.
The PD series that is introduced to Malaysia can play any USB contents without first being tethered to a display source too. Even if you are tethering it to a PC source lets say, you can even do it wirelessly via miracast. That also opens the possibility of mirroring your smartphone display on the projector.
The PD1320Wi displays at WXGA (1280 x 800 pixels) and the PD1520i displays at Full HD (1920 x 1080) resolutions. They are just about the size of an A4 paper, except for the thickness. That said, it is still pretty small. Considering that the PD projectors weigh about 2.2kg, they are light and portable as well – perfect for business travels and meetings.
Price and Availability
The Acer EI491CR 49-inch Ultra Wide monitor will be available this month (May 2019) onward at six selected Acer resellers – All IT Hypermarket, Harvey Norman, Ideal Tech PC, Just IT Technology, P.C Image Sdn. Bhd. and Viewnet Computer System. There is no colour options though. It will retail for a reasonable MYR3,399.
The PD series projectors are already available in all Acer authorised resellers nationwide. Both come in white with differing ring colours (only to indicate the different models). The PD1320Wi retails for MYR2,999 and the PD1520i retails at MYR3,699.