The Acer TravelMate line-up has been some of Acer's best-selling products so far. The versatility and the reliability of the TravelMate products does not hurt too. In fact, those are the reason why the TravelMate products are so popular in the first place. Then again, these are the things we look at when we want a notebook PC; reliability and versatility.
To elaborate, the notebook PC is built out of the need to work remotely. It is built for portability and to travel from point A to point B without hampering work. It was a business device, a travel companion.
Notebook PCs have evolved to be more than just a business device though. It has become a big part of our lives now. It does not just keep our business or work in check when we travel – it has become our entertainment, it has become our learning tool. The TravelMate has evolved to become just that with their new line-up for Malaysia.
Acer Travelmate P214
We begin with the all-business side of things; the Acer TravelMate P214. It comes in either a 15.6-inch display or a smaller 14-inch display. Of course the overall size would be different too. The 14-inch will be perfect for the road warrior while the 15.6-inch opens up worlds of possibilities. The option of a built-in DVD-ROM is not really a throwback to the old days. It is there mostly to cater to business needs – for those who still rely on the old ways. Resolution is not that great either at 1,366 by 768 pixels, but then again it is a work notebook and that should be more than enough for document processing and web browsing – perfect for students even.
There is an eight generation Intel Core i5 (up to) powering the TravelMate P214. That processor is paired to a 4GB RAM on board, expandable up to 20GB if you need it. There is an option to get a 256GB SSD over the 1TB HDD for the Acer TravelMate P214 too for even more versatility options. Speaking of versatility, the three-cell Lithium Ion battery should last you up to 14 hours; more than a whole day of work so it will still keep you going if you need to go overtime.
Acer TravelMate X314
Security and privacy is a huge thing especially if your work requires you to constantly travel. It is even a risk at home especially when you have people over. That is why Acer TravelMate X314 is made for you.
The X314 features a fingerprint sensor integrated with the power button for extra security. Unauthorized users will not even get to access the notebook and any of its contained information thanks to Windows Hello. Fingerprint sensors sometimes just do not cut it, especially when you need to step away for 10 seconds to get your coffee topped-up. Logging in again via the fingerprint sensor could be slow. That is handled by the IR webcam that recognises you face and unlocks the moment it does.
The Windows 10 is displayed on a Full HD 14-inch IPS display that is also perfect for movies to keep you entertained. The stereo Acer TrueHarmony speakers gets your music going for you too. In case you need to get into a web conference, the Acer Purified microphones and Full HD webcam should be more than enough to get you there like you never left the meeting room.
Underneath all that is an eight generation Intel Core i5 (up to) processor paired to 8GB of RAM memory and Intel UHD Graphics 620. You get up to 256GB of SSD with that too for quick access to all your required documents. On top of that you get 15 hours of battery life from the 3-cell Lithium Ion built-in power pack. While those may make it sound like you are getting a hefty package, it only weighs 1.6kg.
Acer TravelMate P614
For the ultimate travel companion, nothing beats the Acer TravelMate P614. This is the ultimate road warrior with up to 20 hours of battery life from its 4-cell Lithium Ion fast-charging battery. It also only weighs 1.1kg for even greater travel comfort and convenience – it is feather light.
Its lack of weight does not make it a slouch though. It still packs an Intel Core i7 (8th Gen, up to) paired to 8GB of RAM to keep up with anything you can throw at it. You can push the RAM to up to 24GB if you need it to. You may not really need to upgrade the RAM though thanks to the fast responding 512GB SSD.
Just like the TravelMate X314 the P614 features a fingerprint sensor integrated to its power button and an infrared webcam to allow access to you and only you via Windows Hello. The integration Windows 10 is displayed through a 14-inch Full HD IPS touch sensitive display with 72% NTSC colour gamut for accurate colour reproduction. To keep you entertained on-the-go, the Acer TravelMate P614 still packs Acer's TrueHarmony stereo speakers.
Price and Availability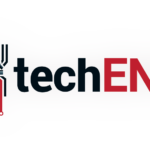 All the Acer TravelMate notebooks are built to military standard MIL-STD 810G. That certification means that the TravelMate notebooks can withstand up to 60kg of pressure and a drop from the height of 122cm. The Acer TravelMate P214 is already available via Acer's official online stores and selected authorised resellers nationwide with prices starting from MYR 2,599 and up to MYR 3,099. The Acer TravelMate X314 is coming to Malaysian shores later in the year in the third quarter of 2019 at Acer's official online stores and selected authorised resellers nationwide at MYR 3,899. The line-topping Acer TravelMate P614 will be available in the third quarter of 2019 as well at MYR 5,699.