Acer's Malaysia chapter of the Predator League 2018 finals is happening very soon. It is happening this weekend in fact. The games contested are PlayerUnknown's Battlegrounds and DOTA2, some of the most popular and standard titles in the eSports scene now. The prize that the winner stands to win is a whopping MYR56,000 cash in total. Where to catch it? It is happening from 2nd of November, 2018 (tomorrow) onward to 4th November, 2018 (Sunday) in 1 Utama Shopping Center. There you can view and test the new gaming monitors they just launched today as well. If not catch the live stream on Acer Malaysia's Facebook page.
In the official launch of the tournament they did something else too. They announced a special collaboration with local street wear brand, Pestle & Mortar (PMC). This collaboration sees PMC making special Acer street wear with the Acer Swift and Predator Conquer New Worlds T-Shirt designs. Both designs are available to view and for sale at the Predator league floor. The Acer Swift design is priced at MYR99 while the Predator Conquer New Worlds design is priced at MYR109.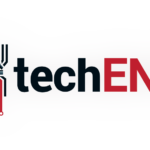 In conjunction of this collaboration and Acer's Predator League 2018 also Acer is having their own festive season campaign from the 1st of November, 2018 (today) until 30th December, 2018. This applies to those of you who plans to purchase a new PC. The campaign applies to selected Acer products such as Acer Aspire, Acer Swift, Acer Spin, Acer Switch, and the Predator series. Gifts range from shopping voucher to a gaming chair. Redeeming the gifts is as easy as logging in into the redemption site and submitting the invoice along with your details. Along with the free gifts you also stand a chance to win a three days two nights trip for two to Bangkok for Predator League 2019 from the 16th to 18th of February, 2019.
Eligible Products
Gifts
Purchase of selected Acer models between RM1,800 – RM2,599

( Spin 3, Aspire 3, Aspire 5, Aspire E14, Aspire Revo Base, Aspire XC, Aspire TC, Aspire C,
P1350WL, X1326WH, S1286H, K137i )

RM50 Shopping Voucher or Acer Branded Pillow
Purchase of selected Acer models between RM2,600 – RM3,799

( Switch 5, Spin 5, Swift 1, Swift 3, Swift 5, Aspire 5, Aspire E14, Aspire E15, Acer Nitro 5,
Aspire XC, Aspire C, Aspire Z, H6517ST)

 

Acer x Pestle & Mortar Special Edition T-Shirt and Game Bundle

Purchase of selected Acer models between RM3,800 – RM6,599

( Switch 5, Spin 5, Swift 3, Swift 5, Acer Nitro 5, Aspire Nitro, Aspire S, Aspire U, Predator
Helios 300, P6500, V6810, H7850)

Predator Cestus 500 Gaming Mouse or Predator x Pestle & Mortar Premium Special Edition T- Shirt and Game Bundle
Purchase of selected Acer models between RM6,600 – RM9,499

(Switch 7 Black Edition, Swift 7, Predator Helios 500, Predator Triton 700, Predator G1, Predator
Orion 5000)

 

Xbox Controller and Game Bundle

Purchase of selected Acer models above RM9,500

( Predator Helios 500, Predator Triton 700, Predator Orion 9000)

TT eSports Predator Gaming Chair and Game Bundle