Towards the end of last year we saw NVidia GeForce release their RTX 20 series cards to replace their GTX 10 series. That was quite a show stopper too since it is not the usual GPU technology that we are used to. They call it Ray Tracing, the new direction for GPUs of gaming PCs of the future. What Ray Tracing does for the games is quite amazing. The old modelling for games in traditional PCs does not allow developers and designers to get a real sense of what lighting does to an object in the game environment. In most cases they have to make educated guesses on what objects would look like from a light source that is, in most cases does not exist. With RTX, all they need to do is place a light source and everything else is taken care of. The most apparent difference between  RTX and GTX is seen in games like Anthem, Metro Exodus, and Battlefield V.
If you play these games on GTX, the modelling still looks good. But glass reflections and lighting may still look artificial. On RTX though, it is completely different. Reflections look realistic, discolouration due to lighting or lack of looks properly defined and real. It is a completely different experience from small details.
Since then, the RTX craze blew up. People are starting to ask for it for their PCs, and because laptops are one of the fastest growing markets, in their gaming laptops. So Acer answered with their new Predator Triton 500 with RTX 2060 and RTX2070.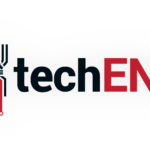 Thin and light, in a laptop is a must these days. So thin and light it is with the Predator Triton 500. It weighs in at just 2.1kg, I know that is lighter than my own gaming PC. It packs the latest Core i7 (up to) too for maximum power despite the thickness, or lack of thereof. For the best immersion also it has a 15.6-inch Full HD display with super narrow bezels and 144Hz refresh rate and 3ms response time. That slim body profile though would mean that cooling is a problem. In most cases, that is true. In this case, the new fourth generation Aeroblade 3D Fan with bionic blades prevents overheating while being super quiet; 35% quieter than before.
The Acer Predator Triton 500 packs 512GB of SSD storage across the range. It packs 16GB of RAM too so you do not have to pay extra to get it properly running, if you want to get it up to 16GB though, you still can. Despite its slim body too the battery can give you a running time of 8 hours; gaming, not so much.
On top of everything, is a 3-zone RGB Keyboard with an added Turbo key to maximise and optimise the performance of the Acer Predator Triton 500. Additionally, the Acer Predator Triton 500 packs a Killer E3000 Ethernet controller, a wireless-AC 1550 receiver, and a killer Control Center 2.0 to keep the internet connection stable. To keep everything in check too you can have the nerve center that is the Predator Sense.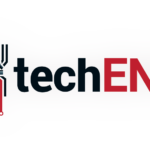 The Acer Predator Triton 500 (Intel Core i5, RTX2060) is now available in across Malaysia via all authorised retailers, eCommerce space, and Acer official stores. The Core i7 and RTX 2060/70 version will be available April onward. The Acer Predator Intel Core i5 with RTX2060 retails at MYR6,799. The Core i7 with NVidia GeForce RTX260 will go for MYR7,599. The top of the range Triton 500 with Core i7 and GeForce RTX2070 will go for MYR8,699.