Acer is not new in the gaming scene. They are, in fact one of the veterans with their gaming centric brand Predator. The gaming rigs are also some of the most desirable in the market right now. In that regards, Acer also makes some of the most interesting gaming monitors in the market. The market is not too say scarce, or lacking when it comes to gaming monitor though. Pick any PC brands today and they are sure to make a variant of a gaming laptop. In that regards, making a decision to buy a gaming monitor is really tough; too many choices they say.
Today Acer just made it even tougher to choose your new gaming monitor. Today, Acer launched their new Acer Predator 27-inch 4K monitor and Acer Nitro 27-inch 4K monitor; the new frontier of gaming monitors.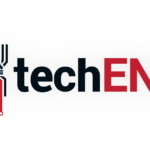 The only thing differentiating the two display is how they look and their prices. Technically though they are the same monitors all-in-all with slightly differing layouts and colour schemes. Also the predator XB273K has NVidia's G-Sync. The Acer Nitro packs AMD's FreeSynch instead.
The XV273K and XB273K they call them (Acer Nitro and Predator respectively) the gaming monitors feature 4K resolution. Both can go up to 144Hz as well. Response time is even up to 1ms (4ms for XB273K). The two Quantum Dot monitors feature VESA DisplayHDR 400 for even better colour contrasts and accuracy.
Of course each monitors come with their own colour calibration tool and differing view modes for optimised experiences across the range. The Acer Nitro XV273K even comes with 11 leves of dark level adjustments to suit your preferences and needs. The Predator XB273K has similar technology called Dark Boost so you are not missing out on anything if you get the Predator monitor.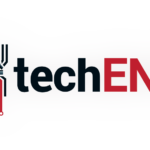 Both offers very wide angles of view giving you maximum flexibility in gaming. You can even mount them on the wall if you want; since both also has the same sort of mounting frames you can even share the platforms. Acer cares for your eyes too so both monitors have built-in eye protection programs to dim the display or even filter out blue lights for a more comfortable experience even after hours of gaming.
The Acer Nitro XV273K 4K UHD gaming monitor will be available in mid November, 2018 onward at all Acer authorised resellers and official online stores. That will set you back MYR2,999. The Predator XB273K 4K UHD gaming monitor will be available a month later in mid December, 2018 nationwide. The Predator display will set you back MYR4,599. Yes, the predator is more expensive but then again, it is a Predator.