If you need a PC for yourself and you look at Acer products, you would not say; "dang, they do not have what I need". You will not even hear; "man, their product range is so limited". Nope, they have a range of products that cover your every need, including gaming with their Acer Gaming and Predator lines of devices. They even have their own Chromebooks if you are really into something like that. Despite their breadth of product range though, there is always some parts of the market that may want something else, something different. So to cater to those markets, Acer has to expand their port folio.
They start with the Veriton compact desktops. They introduce the new Veriton Z4660G All-in-One PC and N4660G mini PC. The All-in-One Veriton Z4660G is built for the offices and is powered by an 8th Generation Intel Core i5 (up to) processor. The processor is also paired to Intel Optane technology for the extra speed. Not that the Core i5 is a slouch anyway, the new generation of Intel Core i5 processors are good workhorses. That workhorse is paired to up to 32GB of RAM for that extra flexibility in multi-tasking. Graphics is also handled with the new generation Intel UHD Graphics 630 GPU. With 1TB of HDD storage, there is no worries of running out of space for all your important documents.
All of that is contained in behind a 21.5-inch Full HD 1080p LED widescreen display with 16:9 display ratio. Audio is handled via two High Definition Speakers. There is also a 2.0-Megapixel webcam that shoots at HD for all the important video calls you might be called to.
If you need something more discreet for your office, you might want to look at the Acer Veriton N4660G mini PC. The N4660G is actually not much bigger than your hardcover Harry Potter or Lord of The Rings books, so it fits in your bookshelf or drawer too if you need it to. It is also paired with the 8th Generation Intel Core i5 (up to) to punch a hole in your documents. It can be paired with up to 32GB of memory and up to 1TB of HDD for maximum productivity and multitasking.HDD too slow? Fret not, the Intel Core i5 is paired with Intel Optane technology to quicken things up, just like using an SSD. It even supports up to a 5.1 speaker system so it is not like you are getting a shortchange when it comes to entertainment.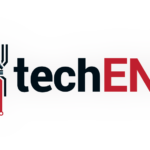 If you need something more portable, but want something different there is the Chromebook Spin 13. The Acer Chromebook Spin 13 is Acer's new 13 incher with QHD IPS display. The Chrome OS is powered by an 8th Generation Intel Core i5-8250U with more than enough punch for the OS. It also packs 8GB of RAM with Intel UHD 620 GPU to ensure smooth operations of the already light Chrome OS. For storage you get 64GB of eMMC which means you get quick access to everything you need. You do not really need plenty more than 64GB too though because you store most things on cloud anyway with the Chrome OS. For webcam, you get an HD capable camera on top of the display. The best part about the Spin 13 is that you can flip it around and make it a tablet. It even comes with its own stylus so why would you not swivel it around and use it as a tablet?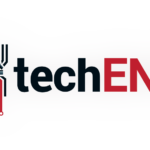 The highlight of the show and the main star here, when it comes to portable solution anyway, is the Acer TravelMate X3310. Not to be confused with the China brand's Matebook, the TravelMate is designed for the discerning road warrior. It is designed also with maximum battery life in mind, up to 15 hours in fact, perfect for the professional who always travels and appreciates working off-site without the limitation of plug points. The long battery-life is not a trade-off however; it still packs a powerful 8th Generation Intel Core i5 with Intel's proven UHD 620 GPU and up to 32GB of RAM. For all your work needs, it has a 256GB of SSD which means you get super quick access to whatever files you need too. This thing still can run Adobe's Premiere Pro if you need it to as well so it is not exactly under-powered. Its 13.3-inch IPS display pushes out 1080p Full HD resolution with Acer ComfyView for comfortable long hours of work, which you might do. Audio is handled by two speakers that are optimised for Skype Business calls and Acer's very own TrueHarmony technology while video feed is provided via a 720p HD webcam with 88-degrees wide-angle lens when you need to do a group video conference with one device.
The Veriton Z4660G All-in-One PC is available now at all Acer's authorised resellers nationwide from MYR2,899 (Intel Core i3). The Acer Veriton N4660G mini PC is also available through Acer's authorised dealers for MYR2,899 (starting from). The Acer Chromebook Spin 13 with Google Play Store will set you back MYR3,599 and is available through Acer's authorised dealers, and any of their official online retail partners. The TravelmMate X3310 is also now available through Acer's authorised dealers and official eCommerce partners at MYR4,099 onward.
---
Also published on Medium.