For the longest time, the creative industry had to rely on one or two types of machines when they work. They either go for a Mac, because they look nice and sleek. The fact that the proprietary apps that comes with a Mac too, they are powerful enough to do most editing and creative jobs. Of course, a lot of video editors swear by Final Cut Pro too.
If you are not one of those people who wants a Mac, or not very into FInal Cut Pro, there are Windows options. There is the Adobe Premiere Pro which is one of the most powerful video editing tools in the modern world, we use them too. But running that particular software requires a PC with gaming specs and above; so that is your other option as a designer – gaming PCs.
The only issue with a gaming spec PC though is the noise it makes. Because modern gaming PCs has so much going on in terms of processing power and graphics rendering hardware to cope with the most demanding of games, they produce plenty of heat. With the world moving into portable gaming too, the requirement of those small little fans become even more and the result is fans running at higher speeds. The result is a damning fan noise that would fill your whole office space and annoy you to no end.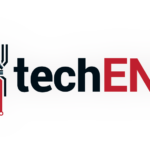 Then there is the issue of how gaming laptops and PCs look. They do not look bad, if you find yourself in some dark cyber-cafe filled with sounds of explosions. Even in an eSports event, the laptops do not stand out and look good. But in a creative work environment, where everything tends to be super simple and things are focused on simplicity, these gaming rigs are a sight to behold. They stick out like sore thumbs, or damaged stubbed toes; appalling in a clean, simple environment.
Acer has a solution though. Welcome to the new product line-up and brand known simply as the ConceptD. Yes, we suspect "D" is for designers.
So the ConceptD is designed with the creative industry in mind. That is also why their products look simple and clean, very unlike those Predator type products that looked like they were ready to pounce on you the moment you make a mistake. But unlike gaming PCs too, there are very different requirements from the creative industry especially for designers, photographers, and video editors.
ConceptD on-the-go
They are still powerful beasts these things They first showed us the ConceptD 9, a Triton 900-esque Ezel Aero Hinge behemoth of a thing. Except, it does not look like a Behemoth at all; it looked like a piece of tech piece you can find in a science museum. It is finished in black and look so polished even your manicurist can be put to shame.
That is just the beginning for versatile, and portable notebooks for the creative industry. The power is understated by the fact that these things also run quietly, less than 40db quiet; quieter than a library.
The ConceptD 9 – Unlimited Portable Power
The ConceptD 9 is more like prince charming than beast of the Predator Triton 900. It is no less powerful too. The 17.3-inch display is a beautiful UHD touch sensitive panel with PANTONE's approval. The 100-percent Adobe RGB colour gamut with Delta E <1 makes sure that everything you see on the UHD display is as close to the real thing as it can be.
There is a stylus that you can work with too if you really need to. Its 4,096 pressure sensitivity level ensures that it feels more like a pen, than a slab of plastics in your hands.
Whatever you see on the display is powered by a powerful 9th generation Intel Core i9 processor alongside an NVIDIA GeForce RTX2080 GPU. With up to 32GB of RAM and two 512GB SSDs packed in the sleek body, the ConceptD 9 can chew up any videos and render videos with up to 8K resolution so smoothly, you really start to wonder; "where has this been all my life?"
The powerful GPU and processor does more than just video rendering as well. This notebook is made with 3D modellers in mind too. The super powerful GPU and processor combination is capable of rendering 3D designs and modelling faster than ever before, leaving you more time to create and less time to snack.
The ConceptD 7 – Thin and Light Still Packs Power
Overkill? Yes, the ConceptD 9 can be a little bit overwhelming. It is a heavy thing to work with too, especially if you travel so much you will start developing certain back muscles you never knew you had. That, or you are literally breaking your back because the ConceptD 9 is so heavy.
That is why Acer has made the ConceptD 7. It is less powerful than the 9, but still no slouch. It packs the latest 9th Gen Core i7 processor with the grunt of NVIDIA's GeForce RTX2080 GPU. Granted the GPU is a Max-Q design, so it is still slightly less powerful than the full GeForce RTX2080. Even then, the ConceptD 7 can render 6K format videos like how our current PCs handle 1080p videos; smooth as butter, quick as antelope.
You still get the UHD PANTONE certified display with 100-percent Adobe RGB colour gamut and Delta E <2 anyway for a superb colour precision. Albeit, the display is slightly smaller too at 15.6-inch. It is much lighter, thanks to the smaller display, at 2.1kg. Oh, and thin too at 17.9mm; not the thinnest, but thin enough to fit in your minimalist bag.
The ConceptD 5 – The Blank Canvas
If you need not worry about having videos on your plate, you can go even lighter. At least you do not have weird 3D renderings to worry about too, or even animations. The Acer ConceptD 5 is perfect, right up your alley.
It still has an Intel Core i7, just not the 9th generation. The 8th generation Intel Core i7 though is still plenty powerful in today's standards. Paired to a Radeon RX Vega M GL Graphics too and up to 16GB of RAM, this little thing is perfect for graphic designers constantly on the go.
When we say little, it weighs a mere 1.5kg and is only about 16.9mm thin. Thanks to the fact that the bezels are so small as well, this new ConceptD 5 is smaller than most conventional laptops its size.
The 15.6-inch display is still a 4K UHD PANTONE validated display. With Delta E <2 also the display is still super accurate. To ensure that you can keep creating with comfort even in low-light, the glow of the keyboard is warm amber instead of eye-piercing white.
ConceptD 900 & 500 – Desktops Are Forever
When you need grunt, nothing replaces a desktop PC. A desktop PC can be fitted with even more powerful hardware and even more fans for cooling. The impressive part about the ConceptD desktops might also be their biggest selling point. They are cooled with the new Aeroblade design like the laptops. But they sound nothing like any other desktops in the market, because you can barely hear them at less than 40db.
The Concept 900 is the champ, the flagship for the current line of ConceptD. It embodies the very concept of the new brand line-up with super powers living inside an inspired body.
It is not a car though, it is something that you might use to design one. It packs up to 40 cores with dual Intel Xeon Gold 6148 processor. That even packs up to 80 threads, a significant lot more than what the ConceptD 9 laptop packs. Its GPU is an extreme NVIDIA Quadro RTX6000 GPU, way more powerful that the GeForce RTX cards can dream of. The 12 slots of memory slots that can pack up to 192GB of ECC memory ensures that all the applications you need to create runs so smooth that you cannot go back to anything else.
Thanks to the powerful hardware too the Acer ConceptD 900 is perfect for AI and deep learning softwares. It even has up to 5 storage bays for HDDs and two M.2 PCIe slots for all the storage needs, especially when you work with AI and machine learning data.
The ConceptD 500 is more modest. But it is still a powerful thing for creators. You still get up to a 9th generation Intel Core i9-9900K with 8 cores and 16 threads. The NVIDIA Quadro RTX 4000 paired to it handles all the graphic renderings you might need out of it. Well, it is capable of powering up to four 5K displays without breaking a sweat.
There are up to four DIMM slots for up to 64GB of RAM. Those things keep your applications running fast and smooth at all times. All this inside a simple chassis with a wooden top that even wirelessly charges your smartphone.
ConceptD Monitors – See Like You Have Never Seen Before
Of course to create better, you need to see what you create too. So the desktops cannot go without equivalent displays. There is the ConceptD CM7321K, a 32-inch display that is great for graphics design. It's DisplayHDR 1000 certification ensures that you can see every detail of your creation.
It is a 4K display too as a better work canvas, especially when you are doing a large format design work. With 99-percent Adobe RGB colour gamut, you can hardly go wrong with the colours too.
There is also an even better option if you need to create all sorts of stuff, including graphics. There is the CP7271K, a  PANTONE certified 27-inch monitor. The 4K UHD display also packs 99-percent of Adobe RGB for the widest range of colour representation with 93-percent DCI-P3 colour space. It also has GSYNC Ultimate paired to DisplayHDR 1000 for details even your brains can hardly compute. With Delta E <1, the display is making it difficult to differentiate between what is real and what is in the display.
Availability and Price
These products are great products and we can talk about these products to no end. But of course, so long as the product does not come, it is quite pointless for us to keep talking about it.
Most of the Acer ConceptD PC products, including the ConceptD CM7271L 27-inch monitor with the exception of the CM7321K 32-inch monitor and ConceptD 9 will be available in the North American market starting July. The Acer ConceptD 9 laptop will be available in the North American market in August onward. The Concept 5 laptop and will be in North America slightly earlier in June. The 32-inch monitor will come in the latest though from September onward.
There are no official word yet on when the Acer ConceptD PCs are coming to Malaysia. We have heard some rumours that it would be sooner than we expected though. Of course, we will update you when we have official news from Acer themselves. Prices listed as below.
| | | |
| --- | --- | --- |
| Product | Pricing (USD) (Starting from) | Pricing (MYR*) |
| ConceptD 900 | 19,999 | 82,528 |
| ConceptD 500 | 1,699 | 7,011 |
| ConceptD 9 | 4,999 | 20,633 |
| ConceptD 7 | 2,299 | 9,489 |
| ConceptD 5 | 1,699 | 7,011 |
| ConceptD CM7271K | 1,999 | 8,251 |
| ConceptD CM7321K | 2,999 | 12,378 |
*Approximate conversion rate of USD 1= MYR 4.13 (as of 12th April, 2019)