Going to school is like going to war – well, that is what I have been told anyway by a 15 year-old just the other day. I beg to disagree though, going to school, as many of you who are in the working world now realises, is quite fun. My school years were carefree mostly. During our time though, there was no such thing as a laptop in the classroom. We had PCs in the Computer Lab, and that is the most we get PCs in a classroom.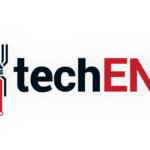 Fast-forward 15 years, and here we are looking at tailor-made notebooks for schools; the mighty Chromebooks. Acer, just this week launched their brand new Chromebook 311 to add to their already vast collection and selection of Notebooks. This is not just a Chromebook though, it is like a micro tank.
It does not fire depleted uranium rounds, not that kind of tank. When we say that it is like a micro tank – we mean that the Chromebook 311 is built to the standards that the United States (U.S.) military adhere to. So its chassis is built to MIL-STD 810G standards. According to Acer, this can take up to 60kg of weight on top of it. It will also hold against up to 330ml of water spills, in case the users (mostly kids, in our minds) decided that the Chromebook 311 is thirsty or a little too dry to work with. It can take shocks from a 122cm drop too, way higher than a standard work desk, or a high-school desk.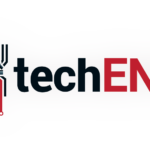 Of course with that kind of reinforcement, the notebook can be a little heavier than expected. It is not as sluggish as a tank though. It packs an Intel Celeron N4100 processor and 4GB of RAM. That may not be the most powerful processor that you have heard of, but it is more than enough to run the Chrome OS smoothly, and not to mention help students lean with it. It is powerful enough for students is what we are saying. It has 32GB of eMMC too if you need to store extra things on the notebook – most learning materials are on the cloud these days so this should be a big concern.
In the case of cloud though, internet is important and this Chromebook 311 deals with it via an 802.11ac 2×2 MU-MIMO antenna. It even has a webcam should your students need to attend classes remotely or the school has a remote guest teacher for different sessions. That, or teachers can start working from home instead and still see the faces of their students. To ensure that the Chromebooks can be used continuously throughout the study day too the battery lasts up to 12-hours thanks to the low power consumption of the Celeron processor.
The Acer Chromebook 311 will be available this month (May 2019) onward. There is no colour options because; why do we need colour options for the classroom again? It retails for MYR1,299 via all Acer's authorised retailers and their official stores. While we may have put the Chromebook 311 is the education purpose notebook (because Acer says it is), it could be used at home too if you like; it is kind of like an Android notebook if you might. It does not have all the Android has but you still can download apps from the Play Store and get them to work on Chrome OS just fine. So if you need something to work with at a low-budget, and you need it to be super sturdy, why not? Just do not sit on it if you weigh more than 60kg like me.