This article is contributed by Chandra Sinnathamby, Head of Document Cloud Solutions, APAC at Adobe.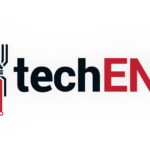 Human Resource (HR) teams often go through copious amounts of paperwork and manual recruitment processes such as scanning, faxing, printing of forms and documents. On top of this, documents need to be delivered, signed by the right stakeholders, and collected back on time. These repetitive, time-consuming processes can create a negative impact on the overall employee-employer experience as all parties get bogged down by extensive paperwork, and slow-moving, error-prone workflows.
Digitizing the document workflow is a key step towards achieving fully-digital user journeys. It replaces paper-based, manual processes with more streamlined digital procedures. Besides reducing risks of inaccurate data and redundancy, digital document processes allow teams to simplify internal workflows, save time and resources, and enhance efficiency of day-to-day tasks.
E-signatures come in handy in this respect: with the digitization of paper-based procedures, HR departments can expedite the employee onboarding process by easily tracking, auditing, managing, and completing contract cycles across multiple stakeholders efficiently, and more importantly, on any device.
These digital transformations can help HR teams eliminate the cost and frustrations of manual, paper-based processes for enrolment, onboarding and servicing across the employee journey. In turn, this empowers HR teams to become more efficient and productive, so they have more time to innovate and add value to business-critical tasks.
Potential of digitizing document workflows

People don't usually associate documents with experiences but very often, documents are the vehicles that drive businesses forward – the forms that gather employee and customer data, the proposals that win big projects, the agreements that grow businesses. Every time an employee or a customer interacts with a document, it's a chance to deliver great experiences.
We are operating in the era of the Experience Business today, and "customer experience" (CX) is the new competitive differentiator of business success. Understanding this is important for organizations that look to get ahead in the war for talent – they need to be aware that the overall brand experience affects the overall customer journey. To deliver great experiences, organizations need to look at their employees as "customer zero". Digital document workflows can help achieve a good first impression – setting positive employee expectations and then consistently fulfilling them throughout the employee lifecycle.
Key advantages of digital document workflows include improved business returns, as well as greater workplace morale and productivity. In a connected, fast-paced marketplace, paper-based processes and wet signatures are fast becoming obsolete. With digitization, the entire signing process can now be completed in minutes, instead of weeks.
A survey by IDC estimates a 36% increase in revenue, a 30% reduction in cost, and a 23% reduction in business or compliance risk, resulting from the ability to streamline document processes1. The huge time-savings from document digitization provide agility to businesses in the intensive war for talent, especially in meeting user-experience expectations of millennials who have grown up as digital natives.
Building a successful digital transformation journey
Digital Transformation (DX) affects virtually every part of the business including processes, infrastructure, systems, business models, go-to-market strategies, and customer touchpoints. Successful DX should be an organization-wide exercise centered around creating great experiences to drive meaningful, measurable impact, and transforming how you do business.
As HR teams transition from paper-based documents to digital documents, they should ensure these key steps are part of the transformation journey in creating efficient digital workflows:
Pick the right processes – The best way for HR to get started on digitizing workflows is to identify the processes that could most benefit from the transformation.
Engage stakeholders – Engage all stakeholders including department heads, employees, IT and legal departments to understand their unique requirements and challenges, and find ways to integrate and collaborate between teams.
Think long-term – DX is a new digital path, it is not purchasing a point solution, or a one-off implementation. Organizations should be looking at solutions that integrate well with a company's existing technology investments and make it easy to eliminate inefficient processes for the long run. It should also be easy to onboard, adopt and use.
The future of digital document workflows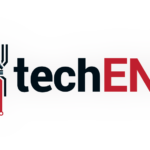 The future of digital document workflows is linked to what we think is the 'Future of Work'. For Adobe, this is one where automation makes things much easier for all employees in an organization, paving the way for them to become more productive. This extra freed time will allow employees to focus on carrying out higher-value tasks – those which require ideation, innovation and creativity.
Adobe's Future of Work 2017 study revealed that people are increasingly discussing about how automation can take on mundane tasks and allow them to focus on creative and strategic responsibilities that are at the core of their careers. Benefits such as saving time (30%) and big data analysis (25%) are mentioned most frequently. This shows that a significant number of professionals are looking forward to automation capabilities that could make repetitive tasks history.
Adobe is positioned to lead the digital transformation of content and disrupt the e-signature space. Our capabilities in emerging technologies like Augmented Reality (AR), Virtual Reality (VR), and Voice, allow us to experiment and innovate in new and exciting ways where documents can be presented and interacted with in the future. The future is exciting indeed as we look forward to introducing greater innovation in this space, so we can all work smarter and in more fulfilling ways.
[su_box title="CONTRIBUTOR PROFILE" style="soft" box_color="#717171" radius="0"]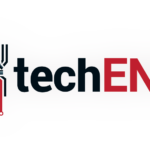 CHANDRA SINNATHAMBY

Head of Document Cloud Solutions, APAC, Adobe
Chandra Sinnathamby is Adobe's APAC Head of Document Cloud Solutions. In this role, Chandra is responsible for helping organisations embrace cloud technologies for their digital transformation, with a focus on using 100% digital workflows and eSignatures to accelerate business outcomes. Chandra leads the business and marketing strategy development and execution for Adobe's Document Cloud in the Asia-Pacific Region. Chandra has more than 19 years of experience in the IT and mobile industry, guiding organisations through their technological transformation.
[/su[/su_box]
---
Also published on Medium.