Before the modern smartphones, considering to buy a phone is simple enough. You did not need to think of the display resolutions because they are all the same. There is the issue of the OS of choice, but that is easily rectifiable because there was only two real choices; Android or iOS. The cameras are all nearly the same too at the time; they are all VGA or at most 5-Megapixel at the time of Android 2.1 Eclair. The only big difference then, was looks.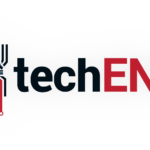 These days though it is all about the camera. Well, I may be exaggerating but at the same time; cameras are a big thing in modern smartphones. Everyone talks about it, everyone out there compares the cameras from one smartphone to the other, and manufacturers tend to spend a lot of time talking about their smartphone's cameras.
Some photographers even say that they can use their smartphone cameras to replace their DSLRs. But in all honesty, the smartphone cameras can easily replace at least your very expensive point-and-shoot cameras. The smartphone even works as a phone at that; so it is a perfect device.
It is no wonder then that the emphasis on cameras these days are even greater. The dawn of Artificial Intelligence (A.I.) has never been more timely as well in these modern age of smartphones. The emphasis on camera is so great these days that manufacturers are using A.I. to make their cameras better than before.
Take Samsung's Galaxy Note9 for example, the latest and greatest from Samsung that is first sporting the first ever A.I. implementation on their cameras. The A.I. on the camera software detects its subjects and in turn sets the camera up as best as possible to the scene it detects; this is called scene detection. The camera, using A.I. optimizes everything including its ISO setting, shutter speed, white balance, focus distance (which is already done by AutoFocus anyway, but subject detection and follow focus is improved with A.I.), exposure, aperture, and all kinds of other things. If you understand how to take photos too you would understand that different photos and subjects need different camera settings for the best possible result.
The A.I. mechanism on the Samsung Galaxy Note9 is actually one of the best examples of A.I. working in the background as well. The interface is non-intrusive and just works. There is no need to turn it on or off, it just works as it is. The A.I also does not just end at scene detection, it does everything else to ensure that you get the best photos in one shot instead of multiple shots. The A.I. here ensures that everything is in focus accurately too by adjusting itself to subject that you are shooting. Having you subject in focus at all times means that you will get a good photo no matter where or how it moves.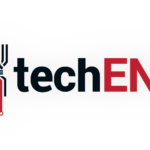 The A.I. also detects can detect a dirty lens and reminds you to clean them to get a pristine photo without smudges or blurs. If you shoot in a dark environment too the A.I. detects the lighting environment and still alerts you of any super bright backlight that will affect your photo or how it looks on your subject. If there is nothing much else to do the A.I. will increase the exposure, ISO, Aperture, and optimise the shutter speed to take the photo in low-light. That way, you get bright and clear photos even in the dark. It will also info you and let you know that you need to keep your phones steady for longer if it needs to extend the shutter speed.
The Samsung Galaxy Note9's A.I. implementation does not come without its flaws though; you still cannot take photos without flash in a completely dark environment. It also cannot detect anything if subject matter is too close to its lens. There are also sometimes times that it does not focus on the thing that you want to focus on. These problems are very normal and not really specific to the smartphone mentioned. They are however, segments in which the manufacturers can look at and improve. The next time you hear a smartphone manufacturer say that cameras are not important; do not believe them.
---
Also published on Medium.