Before we explain to you who edotco and JTOTWER are; let us have our fun with talking about 5G connectivity. Yes, you have been hearing (or reading, mostly reading) us talk about 5G connectivity to no ends. 5G that, 5G this, 5G up, 5G down. The reason we keep talking about it is because of the amount of times manufacturers and brands keep talking about the technology.
Of course they would be. Just like when Bluetooth 5.0 was introduced, the focus of 5G connectivity is Internet of Things (IoT). While the focus of 4G LTE and 4G LTE+ was data transfer speeds, the 5G network seems to be focusing on something entirely different – the presented, or potential change it will have on our daily lives.
Thing is though you have to understand one thing; IoT requires plenty of data. IoT relies plenty on machine learning too; and that requires plenty more data. The current 4G LTE+ speeds; though fast, is just not enough to keep up with the data transfer speeds true IoT and machine learning needs. Of course there are implementations like Google Assitant, or Bixby, or even Siri. Those are just a bare minimum though; sort of like pulling off and using data from what is available on your smartphone and your logged in cloud.
IoT is much more than that. IoT is not just a smart assistant on your smartphone or laptops or home speaker. It is everything; it is your watch, it is your furniture, it is your cars, and it is your home. Imagine a your fridge recognising your identity via the home security cameras and telling you that you should not have that Coke you wanted to pull out because your a pre-diabetic. Imagine if the fridge can tell you what you should make for dinner based on what you have in the fridge. Imagine also a TV that tells you that it is time to get to that appointment you have set a week ago, stopping whatever you are watching, recording them for good measure just because you have not missed a single episode of your favourite show. What if you can watch them on your mobile device? That is IoT, the ultimate connected life.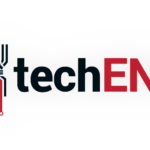 For these things to communicate with each other like that can communicate with your smart device requires plenty of data. They also require a huge amount of data to be shared across platforms, devices, cloud spaces, and legacy databases. The current 4G LTE+ speeds, therefore is not enough. You need something faster over-the-air, something more reliable too if possible. That is where 5G comes in. Supposedly at implementation the 5G network can go at speeds up to 10 times faster than 4G LTE+. That is only the beginning. Imagine Gigabit speed over wireless network; then you get the picture of why 5G is so important for IoT and machine learning.
Unfortunately we live in a data drive world; nothing we can do about that especially since you signed your data away when you purchased your smart device, or even a laptop. But that does not necessarily mean it is a bad world. It sounds like we have plenty of exciting things to look forward to with 5G network. Unfortunately as well Malaysia's 5G infrastructure is a little behind. Plenty of the towers here are not ready for 5G network and requires an upgrade or rebuilding.
This is where edotco comes in as South East Asia's biggest telecommunication infrastructure vendor. If that sounds complex, try network tower builders. For scale, they operate and maintain about 28,500 towers across South East Asia.
Of course with their pedigree, they would want to be at the forefront of pushing 5G networks for the region. The technology too is readily available in the market making it easier for edotco to start installing 5G ready towers to the region, including Malaysia. But installing these towers are not the complete solution; there is still the problem of coverage inside buildings – especially important for IoT. It is the whole purpose of personal IoT products anyway.
To tackle that issue they partnered with JTOWER, the leading Japanese In-Building network Sharing solutions provider. That allows edotco to also install small cell towers for buildings and solve the issue of having no 5G coverage in buildings. We remembered this to be a problem with Yes 4G before (now solved in most places though).
In return, edotco also penetrates the Japanese market with their expertise in outdoor network towers. The collaboration then seems to be a win-win for both parties. It is a win for us too technically since we know how reliable and high-quality Japanese products are. Are you more excited now for 5G? I know we are.