The year's end is fast approaching and we're pretty sure you're already planning your holidays. Before you plan for some much needed rest and relaxation, we've got a few tips and tricks that will allow you to make the most of your time away. However, we don't just want to have it easy on holidays; we also want to take it easy every. With HUAWEI's device ecosystem, it's as simple as getting your devices to do most of the work for you.
1. More Excitement Under the Sun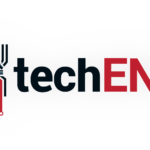 Everyone's used to lying down by the pool or the beach just reading a book and going on an imaginary adventure. Let the HUAWEI Mate 30 Pro do you one better and let you actively adventure in top of the line mobile games while you get some much needed Vitamin D from the sun. Don't need to worry about the sun overheating your phone either – HUAWEI's already got that covered with their vapour cooling system in the Mate 30 Pro.
2. Keep Your Eyes on the Prize
Did someone just catch your eye? Well, you can keep your eyes on the prize while talking to your bestie and hiding behind your Mate 30 Pro with HUAWEI's new tech enhanced eyewear. The new HUAWEI x Gentle Monster eye wear comes with speakers that only you can hear; so you won't need to worry about people hearing your conversation. Make sure you bring the classy leather case which doubles as your wireless charger. This will make sure that you'll be ready to go at a moment's notice.
3. Get Your Heart Pumping (if it isn't already)
Don't just sunbathe all day. The scenery is a-wasting! Put down the Mate 30 Pro for a little bit and head to the beach for a little run. With the HUAWEI x Gentle Monster smart eyewear, you'll be able to enjoy your music while running or even carry a conversation with your friend. While your running your HUAWEI Watch GT2 will keep track of your heart rate and calories burnt. Who knows, the view may be even better than you expect by the beach.
4. Have Your Own Private Dance Party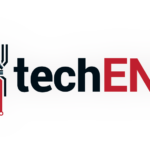 After your run, a hot bath and maybe a cool drink, you'll be able to unwind in the hotel room with your very own private dance party. With HUAWEI's Freebuds 3, you'll be able to wirelessly listen to your favourite tracks and dance the night away without waking the neighbours. The stable, fast Bluetooth connection of the Freebuds 3 will make sure you're dance party is uninterrupted. If you're done with dancing, you can immerse yourself in the your latest bingeworthy series. The reduced audio latency on the Freebuds will ensure that your audio experience is in sync with the industry leading dual channel synchronous transmission that comes with the earbuds.
5. Show Off and Share seamlessly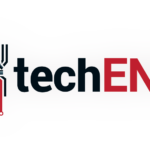 What good is a holiday if you can't rave about it to your friends! We really hope you remembered to take advantage of the industry leading camera technology which comes in the HUAWEI Mate 30 Pro. We're pretty sure you did. Quickly put together a video or slideshow on the Mate 30 Pro – you know the smartphone is built for it – or simply transfer your memories over to your HUAWEI Matebook 13 with One tap to transfer. Use the larger screen and dedicated graphics card to add breath taking transitions. If that's way too much effort, simply use the QHD display to share your memories! If you need more than one screen to share, you'll be able to seamlessly share between your Mate 30 Pro and Matebook 13 with multiscreen collaboration!
Your vacation is only as good as you make it. So, why not have one which is seamlessly connected in every way. HUAWEI's growing ecosystem of devices is built to help make your life easier and this also includes your holidays! With the seamless integration of its stylish wearables, feature packed smartphones and light laptops, you'll be ready for anything – even rest and relaxation! You can find out more about any of the items in the article at the official HUAWEI online store.
*DISCLAIMER: This is a paid advertorial by HUAWEI TECHNOLOGIES SDN BHD. It does not reflect the opinions or views of the techENT editorial board or writers. *