The Google's Cool Tools 4 Skool, as you may have read a few months ago is Google's programme in collaboration with TAR University College Setapak Campus, Malaysia to introduce a group of their students to the power of Google's brilliant suite of apps. If you missed the article you can find it here. It was, in our eyes a sort of pilot programme in introducing the Google Apps Suite to schools, colleges, and universities. As the programme closed with the semesters, the students that were exposed to the Google Cool Tools 4 Skool programme did marvelous things with the help of Google's apps. They were required to use the apps to finish their assignments, hand the assignments over, complete reports, communicate in a team, and a whole bunch of things that we never got to do in our time as students over their 12 weeks semester. This whole thing was a part of Google's Google Cafe initiative, a sort of experience and demo session where Google demonstrates the use of Google's tools in real life and environments.
In the 12 weeks the students are required to use their creativity in completing their assignments and tasks using a slew of specific apps currated by the lecturers with the help of Google. They have to use even apps like Google Maps and Calendar to manage their time and plan their days, even keeping track of their classes. They had to use YouTube in one of their assignments too so they definitely have to get creative. Although the programme is a university specific programme. It is, we think, an important programme. We think the application should go beyond the classroom and into workspaces, regardless of whether or not your workplace officially uses the tools. Here are 5 important lessons we took away from Google Cafe's Cool Tools 4 Skool.
1. You can totally manage your time without a planner
Sounds crude, but think about it; a great looking and high quality planner is expensive. Once you get it wet or dirty, you might want to replace it but you cannot because there are so many precious notes and schedules you did on your planner. Not when you use Google Calendar. Using Google Calendar you can create your schedules and make notes on the schedules themselves. You can even create notifications on the events or occasions you push into the calendar. Notifications can be customised and at the same time you can create as many notifications as you need in case you tend to forget.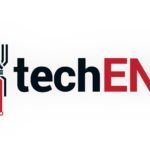 That is not all though; Google Calendar syncs with Google Maps as well. That means you can add locations to your appointments, scheduled meetings, events, and what not. At the time of the event, or before the event, you can just click on the event, click on the address and fire up the Google Maps app without negotiating through the sea of apps you have on your smartphone. Everything is launched from on place making things very seamless which also saves plenty of time.
2. You can look smarter in meetings
Yes, when it comes to learning things Google can be your best friend. This is where the 'Google it' phrase comes in. How is a Football made? Google it. Who is on the roster of Arsenal Football Club? Google it. Where does babies come from? Google it. What is your horoscope? Google it. When is Chinese New Year happening? Google it.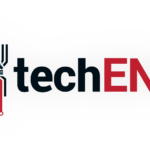 Besides those weird questions I just posted, you can ask Google search on your phone or even your web browser anything and it will find something for you and your work. If you need something that looks more educated or something from a journal somewhere there is Google Scholar for that. Foreign language? No problem with Google's very popular Translate that can translate most languages around the world now.
Beyond that though there is Google Books, where you can have no book collection at home but still read like a book-worm. The library is now choke full of the major titles today; so why not.
3. How to make friends in the office
Making friends is hard when you get to university, it gets even worse when you get to the workplace. There are tools in the Google Apps Suite though. If you live in the modern internet world, you might have heard of something called YouTube. If you have not; which rock did you hide under? If you have; great, use that to your advantage.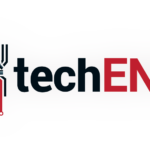 YouTube is a great platform not just to share your creativity and talents to the world, it is something you can share with your friends as well. Sharing those really cute cat videos with your colleagues or friends is an important step in making friends, because that shows how in tune to the modern world you are. (if you take this seriously, great for you, but there are more than one type of YouTube video there is so do share other things too, appropriately)
Speaking of sharing, taking photos are part of a group activity with your group of friends. Using Google Photos you can easily do that. You can easily tag your friends in whatever photos you took. Once that is done, they have access to use those photos too; no more taking multiple phones for one photo. You spend more time catching up and talking behind your bosses' backs than taking photos this way (if you get caught with talking behind your bosses back, please do not bring this article up).
If the photos you took looks too dark, or too bright, or maybe just too plain Google's got you covered too. Many may not know but Snapseed is actually a Google developed app optimised for smartphone use. It is a photo editor that I can say rival that of Adobe Lightroom CC for mobile. It only requires your Google account and is completely free to use to enhance or decorate whatever photos you took in whatever gatherings you. You can use that photo for your social medias or share it with even more friends to tell them you have awesome friends.
4. Your mobile data is your lifesaver: make sure you have data at all times!
What happens when you get out of your office? You lose WiFi connectivity, which means you do not get internet. This is when you need your data. Data plans these days are relatively affordable; means you should not be running out of data anyway. But there are times where you have to work remotely. When that happens, you either rely on a crappy internet connection from Starbucks or you use premium speed data from your own smartphone. But connecting your laptop to internet via a mobile phone modem can consume plenty of data and you really want to save data for that. How? Google has apps for that.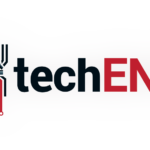 When you have WiFi connection, you should take advantage of it as much as you can. Instead of watching YouTube videos when you have that internet connection, you should work as much as you can. But no one should stop you from saving YouTube videos to watch later via YouTube Go. YouTube Go saves videos in smaller file formats that the full YouTube app does. You can stream videos on YouTube Go too and it still consumes less data that the full beans that YouTube offers.
To watch your data usage and identify what apps takes up the most data there is Datally. That can be crucial in managing your data usage and might mean life and death in times where you really need to manage how much data to use on your work and navigating home. It is also the time when you have to decide what is more important, getting a Grab home from the train station or watching the highlights of last night's football match.
5. Most importantly; be a good teamplayer!
Being good in your job sometimes is not enough. You have to be a good team member too. Sometimes, you have to be a good team leader. Google gives you the tools to be either.
In a team, it is important that the whole team knows what is going on and have access to what the team is working on, be it document files, slides, or even excel sheets. All of that can be stored into Google Drive. You can even create a specific folder for each work group and have everyone involved in each project accessing the files freely while allowing them to add files.
For more control over who has what access to what documents, or slides, or excel sheet Google has Google Docs, Slides, and Sheets for that. You can set access privileges to specific people in the team for each document, or slide, or excel sheet created. For example; if you want your finance person to edit the excel sheet for claims purposes he can have access to the entire folder. If you do not want him to mess with the sales guy's work though you can block him out from the Google Slides file in  the same folder.
If you need to get a team memo out or even get a shared note space or checklist there is Google Keep. Google Keep is a neat note keeping tool that you can use in multiple forms. You can create a shared checklist with your team mates to let them know what is needed for the next meeting. They can check whatever they have prepared or are in-charge of to let everyone know they are ready.
The Google Cafe's Cool Tools 4 Skool are managed by 98 students to bring awareness to the rest of the campus. They have done so with the tools provided to them via Google. These tools are all free on your smartphones. Using them is not only making their school lives better. It can help with your work and your time management at work as well. There is no sense in wasting precious time and effort working manually on all the small things that now Google can take care of. So why not switch to Google apps suite? Tempting? It makes plenty of sense you know, it is all connected. If you want to see what the students have done with Google Cool Tools 4 Skool you can access them here.