Last week, everyone was posting pictures of themselves aged – even the cast of the Avengers. However, following the sudden surge of popularity, FaceApp found itself in the middle of a data security controversy brought on by a single Tweet from Joshua Nozzi. The tweet highlighted the permissions that the FaceApp requested and also the way the app was loading pictures stored locally on the device.
Following the whole internet exploding with aged faces and concern, Joshua himself has posted regarding the issue stating, "I was wrong. I was wrong about what I thought the app was doing (uploading all pics once granted access), and I was wrong to have posted the accusation without testing it first. Full stop.". While that should clear things up, we've covered the whole debacle in a previous article.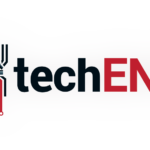 That said, when we look back at it, FaceApp's debacle has created an opportunity for us to take a closer look at how we can improve our digital hygiene when it comes to apps and our data.
1. Make sure you're using a trusted platform for your apps.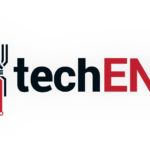 This may not be a large concern for iOS users  as there is only the Apple AppStore officially available on the platform. Jailbreaking and using black market apps will allow harmful malware and viruses in to your device; putting your data at risk.
However, Android users need to be a little bit more diligent thanks to the large number of third party app stores available. While the openness of the platform and the amount of choice available is liberating, users need to be a little more diligent in using third party app stores as they can pose a serious risk as there are no guaranteed measures in place to curtail malware and viruses.
Keep in mind that official app stores have built-in measures such as scanning and code checking to ensure the safety of listed apps.
2. Terms and Conditions are Important. Read them.
A lot of us simply click the agree button when it comes to installing programs and apps. In fact, a study by Kaspersky showed that 1 in 5 people are likely signing away their privacy when it comes to installing new apps. While it can be a tedious document to read, the Privacy agreement and terms and conditions of any application or program give you needed insight into what data the app or program is collecting and also how the program works.
3. Pay Attention to the Permissions the App is asking for.
Before installing an app, read its description. Some app stores require apps to disclose the permissions they are asking for up front. Otherwise, when you run an app for the first time, the app usually prompts for authorisation to use certain functions on your phone.  If anything raises a red flag, you should look into it. The best way to protect yourself would be to no install or use the app.
Getting left out using a popular app may be a blow to your social standings. However, you won't be the one laughing when your data is stolen or you suddenly get your identity stolen.
4. Check which apps are running in the background regularly.
Yes. This may be more annoying that reading the terms and conditions before installing but it helps to keep an eye out for apps going rogue. You can do this by going into the settings under apps and check what apps are using the internet or battery in the background. Background usage is a good indicator of how much processing the app is doing.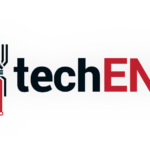 Apps like WhatsApp and Telegram do use data and some processing in the background to synchronise messages to the server so you can receive them. However, apps such as games, camera apps and even music apps shouldn't be using too much data or battery in the background. If you see an app using way too much battery or data, you may want to look into its permissions or uninstall it.
5. Have an additional security measure on your device.
It's very true Android and iOS have built-in anti-malware and antivirus systems. However, it doesn't hurt to have an additional layer of protection. Companies like Kaspersky, Sophos and Malwarebytes have offerings on mobile that help catch malware and viruses in their tracks. They are also able to detect any rogue apps which are putting you at risk.
Doing any or all of these things should keep you a little bit more secure when it comes to using your devices. However, it's always good to be diligent and keep updated with the latest digital happenings.