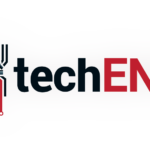 The recently launched Samsung Galaxy A Series (2017) is already making waves in the industry with its power packed offerings. However, the real question is: "Is it really that good?". In brief, HELL YES! The new Samsung Galaxy A5 (2017) and Samsung Galaxy A7 (2017) bring a unique set of specifications and features which anyone will find enticing. In fact, I can give you five reasons why the Galaxy A Series (2017) are worth your time and are the best mid-range devices in the market now.
1. IP68 Dust and Water Resistance – even on a mid-range phone?
I'm pretty sure that you've heard it over and over again since it became mainstream thanks to the Galaxy S7 edge last year. But this is definitely a feature that really changes the way I look at mid-range devices. It's been a feature which has been reserved for higher end devices but the Samsung Galaxy A Series (2017) proved that the feature need not be restricted to a device from the premium range, usually priced above RM3,000. The IP68 dust and water resistance brings a sense of security especially on that hiking trip or at the pool party. No more worrying about your phone when you get tossed into the pool or if you trip into the river. What's more, you can even get that underwater shot with the camera of the Samsung Galaxy A5 (2017) and Samsung Galaxy A7 (2017).
2. Captures great looking photos even in low light
About that camera, the Samsung Galaxy A Series (2017) comes with two 16-Megapixel camera on both the front and back of the device. These cameras are some of the best performing cameras I've seen on a mid-range device to date. The pictures always turn out crisp and vibrant even under challenging lighting conditions. I mean look at the pictures I took in challenging lighting conditions! Even in such challenging lighting,the details of the shot are still quite apparent. Wanna know a secret? This was shot in auto mode, now imagine the results we could have achieved on the Pro mode!
3. Pay your way with Samsung Pay

Cameras and IP certification may be what some people are looking for. But I'm looking to the future. One of the things I know will happen is mobile payments and us leaving behind our plastic credit cards. It comes as no surprise that Samsung Pay comes built in into this game changer for Samsung. The Samsung Galaxy A Series (2017) is one of the only mid-range devices with support for mobile payment technology built in. In fact, in Malaysia, both the 2016 and 2017 Galaxy A Series devices will be compatible with Samsung Pay. The Samsung Pay platform brings a level of convenience and utility to owners of the Samsung Galaxy A5 (2017) and Galaxy A7 (2017) that other mid-range devices lack. What's more, the payment platform is compatible with Maybank, CIMB, Citi, Standard Chartered and soon, Hong Leong bank at the time of writing. Soon enough we will see even more banks joining the fore, making Samsung Pay's already wide acceptance at merchants even more accessible to Malaysians.
4. Crystal clear Super AMOLED Display with Full HD resolution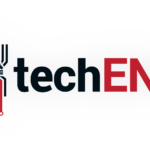 The Samsung Galaxy A Series (2017) readily gets extra brownie points for the Super AMOLED display which comes with the devices. While other brands are content with offering LCD displays on their mid-tier devices, Samsung brings their industry-leading Super AMOLED technology to their mid-range devices. It comes as no surprise given their position as one of the top display manufacturers globally. The Super AMOLED displays are known for their vibrant colours and also their display quality which is a notch above the competition. The vibrant display allows you to get the most out of the media you view on the Galaxy A5 (2017) and the Galaxy A7 (2017). The latter gives you even more value with its higher resolution Full HD 1080p display. The amazing display and the fact that the device has a microSD card slot expandable up to 256GB makes these devices one of the best for multimedia.
5. Unique Colours & Customisability for Any Personality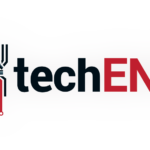 Finally, with the Samsung Galaxy A Series (2017), it's all about you! You've got a choice between four distinct colours: Black Sky, Gold Sand, Peach Cloud and Blue Mist. You can choose one which fits your whims and fancies. Bring out your personality with the unique colours! We had the Blue Mist in for review, and let me tell you, it's a looker! The Samsung Galaxy A Series (2017) comes with Samsung's latest "Grace UX" which brings along with it a theming engine. This allows you to let your personality shine through even more.
With all these reasons and even more, it's an easy "HELL YES" from me when it comes to the Samsung Galaxy A5 (2017) and the Samsung Galaxy A7 (2017). The best part is, the only differences between the devices are their battery capacity and the screen size and resolution. Yep, other than that, they are both essentially the same powerful device. It's all about you when it comes to the A Series (2017).
If you get your Samsung Galaxy A Series (2017) device now, you'll be able to get a dream holiday to places like Bali, Phuket, The Gold Coast, Australia, and even Samsung's homeland of Seoul, South Korea! This special giveaway has started since early March and will be continuing until May. Find out how to take part at the contest webpage.