HUAWEI is releasing their latest major Operating System (OS) update, the EMUI 9.1. The brand new OS is still based on Google's Android 9.0 Pie. The upgrade will come in on the 27th June, 2019 on the HUAWEI Mate 20 series. The update will also be Huawei's most powerful one yet for the HUAWEI flagship.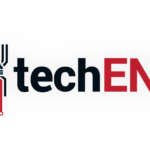 The new EMUI 9.1 promises to be faster, better, more intuitive, and overall more polished. Their focus this time is 'Quality'; as in 'Quality Lifestyle'. That said, the EMUI 9.1 is supposed to fit in your lives better. Here are 5 things that makes the new EMUI 9.1 better than ever.
1. Better Gaming with GPU Turbo 3.0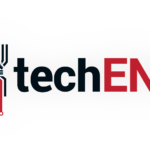 New popular games on our smartphones require more power than ever to run smoothly. Since there is a big competition aspect to these games too, more power and speed has become very crucial with every new smartphone. Technically then, an older smartphone will be on a backfoot.
Not on the HUAWEI Mate 20 with EMUI 9.1 though. The EMUI 9.1 comes with GPU Turbo 3.0. The third generation GPU boost by HUAWEI for HUAWEI's mighty Kirin 980 chipset accelerates the System on a Chip (SoC) even faster than before to achieve gaming performance like never before.
Even better and smoother gaming experience is not all though. There is no use for a faster hardware is there is no support on the software. On EMUI 9.1, GPU Turbo 3.0 now supports up to 25 international games all downloadable from Google's Play Store. So now you can play more games at better and more stable framerates. Smoother games equal much better gaming experience all around.
2. Cleverer Assistant with Google's Voice Assistant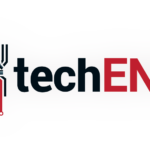 HUAWEI has been a long-standing tech manufacturer that champions Artificial Intelligence (AI). They also have been one of the brands at the forefront of that technology and how the brands could work with users. They have been pushing on intelligent assistants for a long time.
The EMUI 9.1 continues that philosophy and drive by embracing Google Assistant and integrating it smoothly and intuitively on the interface. It is even easier to summon Google's faithful Assistant too on EMUI 9.1 on HUAWEI's Mate 20 series. All that is required is a long press on the power button, a second long.
Once launched, you are just one button away from using the camera to identify objects on Google Lens. You are also one voice away from getting Google Assistant to do what you want without you flipping through screens and clicking buttons. Voice is great when you are driving, trust me; those "Okay Google", moments have saved me plenty of time and pain, not to forget, hazard.
3. More Efficient with HUAWEI Share
One of HUAWEI's greatest gift to the world of efficient computing, in our opinions, is the HUAWEI Share feature found on their smartphones and MateBook series PCs. With HUAWEI Share, you are just one tap away from transferring your photos, documents, videos, and even audio to your PC and vice versa. All of that done wirelessly too.
Of course, the well-loved feature will not be going away anytime soon with the latest EMUI 9.1. In fact, it is better than ever. On EMUI 9.1, it is even faster and more intuitive. On the latest interface users can transfer up to 1GB of files within 35 seconds. All done in a single tap too.
4. Personalised Production with HUAWEI Smart Video Editing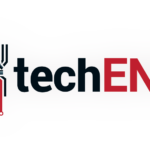 HUAWEI's new EMUI 9.1 OS also comes with a brand-new video editing app that is cleverer than before. Thanks to the powerful Dual Neural Processing Unit on the HiSilicon Kirin 980, Huawei's new Smart Video Editing app is packed with AI features to make video editing even easier and faster.
The new AI powered video editor recognises the scenes in the video. The editor then adds suitable background music and effects on the edited video. That way, you spend more time getting great footage and less time on working on the video.
The Smart Video Editing app also allows you to customise and personalise more things for your HUAWEI Mate 20. You can now make video ringtones for different contacts on your smartphone. That way, each phone call is different and more fun, even if it was a call from one of your bosses. Have a laugh.
5. Even More Connected to Your Progress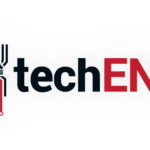 The HUAWEI EMUI 9.1 is also even more connected than before. Well, it is more connected to keep you healthy, obviously. Other than just connecting your smartphone to your smartwatch, you can connect it to compatible treadmills now. The best part is that it is just as simple as a single tap and touch with the treadmill and the magic happens.
Connected to the treadmill you get your HUAWEI Mate 20 series with EMUI 9.1 you get all kinds of data for your running session too. You get things like step counts on the treadmill, running distance, running duration, your average speeds, and the number of calories you burn. All these data is only available mostly if you take your smartphone and run outside. Now you can do it in the gym too on a treadmill.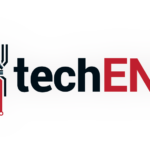 Huawei's EMUI 9.1 User Interface (UI) on top of Android 9.0 Pie will be available on the Huawei Mate 20 series smartphones from the 27th June 2019 onward. Of course, the latest update to Huawei's EMUI will be available on most Huawei's devices soon. To check for EMUI 9.1 updates on your device you go to [Settings] > [System] > [Software Update] or go to HiCare app and click [Update] > [Download]. For more information on Huawei's EMUI 9.1, you can check out their website here or their Facebook Page here.
*DISCLAIMER: This is a paid advertorial by HUAWEI TECHNOLOGIES SDN BHD. It does not reflect the opinions or views of the techENT editorial board or writers. *