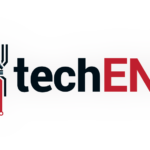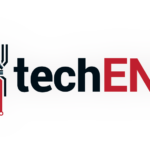 For the longest time, the other managing editor of this site have been going on and on about his Android Wear powered smartwatch and how it is so good and mighty; how it basically trumps everything in the market, and how the 'flat tyre' blank space at the bottom of the face (which, to me does not make sense) makes plenty of sense with the technology in the accessory (I refuse to call watches devices). Then, just the other day it broke – 'bricked' more like. That proved my point in why I refuse to get a smartwatch. Plus the fact that one or more options in the market is stupid expensive without bringing anything new to the table.
But then, we arrived in 2017. Samsung clicked ahead and introduced their new replacement to the Samsung Gear S2. The brand new watch looked brilliant despite mostly sharing the same recipe with the rest of the smartwatches in the business. It looked the part and way more natural as a watch that you would wear. The straps are interchangeable either with Samsung, or with any other brand/brandless straps you can find in the market, because the specifications are universal. It is shaped like a normal watch, you cannot tell that it is an electronic watch from its side profile. It has a characterful bezel that tells you plenty about its ruggedness, and seriousness. It looks like a proper watch, and that was what caught my eyes.
It is worth mentioning at this point that there are two variants of the Samsung Gear S3; the Classic and the Frontier. Whichever you choice, both look brilliant. I swayed more to the Frontier though because of that slightly extra bulk and the sturdy, rugged look to it (I'm very rough when it comes to watches, I slam it into walls, tables, and all kinds of stuff more often than not). That is what we have today, the Samsung Gear S3 Frontier.
The Samsung Gear S3 Frontier in Flesh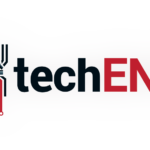 We could not film a hands-on video at first because the battery was flat when this unit came in so we cannot show you how it chose to behave when we tried pairing it to my trusty Samsung Galaxy Note 5. I promise though, that video is to come when we get the chance to do it again. But we did unbox the hardware here though.
When I first picked up the unit though, I could feel its weight. It weighs very much similar to a proper watch that I normally wear. It is about as big and as thick too in my mind. The only thing it lacks is the time adjustment screw at the buttoned side. But it does not require analogue gears powered by a Quartz diamond to make it work, so that is fine. It relies on the internet to work out what time it is.
The watch feels very good too. As robust as a regular watch, and as steel cold as ever. Except the back part that sticks to your skin is not aluminium, it is glass surrounded by textured aluminium. Everything feels solid, even the rotating bezel. I would like more resistance on the rotating dial, but turning it does not feel like anything is falling apart. The dial feels like it is very much an integrated part of the watch.
My goodness it is pretty. The space grey colour looks properly spot on. The bezels look like they are precisely machined around the deep dish inner bezel holding the glass atop the display together. That deep dish crowned glass makes it look very much like a traditional watch. Even the buttons at the side adds to that look of ruggedness to the frontier. The brushed stainless steel body beyond the bezels and the buttons are not easily noticed at first, but completes the design. It adds even more character to the watch. The Samsung Gear S3 Frontier, with rubber straps looks like it is ready for an adventure, it is ready for anything you can throw at it.
The standard 22mm bands are industry standard in the world of watches. With Samsung's offering, you do not even need to use any special tools to replace the bands. It is much easier than trying to pry band off the Gear S2. If you are not into Samsung's bands though, you can head over to any watch stores to change it to a band of your choice. In my case (because I have delicate hands), I tried switching over to the Small sized extra band that the watch already came with in the box. It proved too small and I stuck to the one that was already equipped with the watch at the end.
Setting up the Tizen OS
Setting up was easy enough, like almost any other Android Wear you turn it on, wait for your phone's Bluetooth signal with the right app open, and voila; everything is synced and whatever updates for your watch in downloaded. This is a Tizen OS powered watch though, so you would need Samsung's proprietary Samsung Gear app on your devices to pair to the watch. We also found that you could not pair it plainly by going to your Bluetooth menu and selecting the watch, it will not work properly. Pairing the watch took about three tries as well, most probably due to some mistakes on my part.
If you do it right though, it could not be easy enough. All you need to do is fire up the Samsung Gear app on your phone, select pair with new device on top right of the screen, turn on your Gear S3, go through the first time boot up process, and you have a smartwatch paired to your smartphone. I have heard problems with the Gear S3 connecting with the Apple iPhone's iOS though due to some app issues, so if you are on the fruity ecosystem you might want to reconsider or try it out first.
24 hours with the Gear S3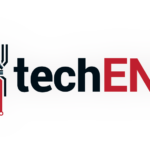 This is the part you have been waiting for. What is it like using the watch for one day?
Before we proceed, you have to keep in mind that there might be some things that I might have missed in the first day of use; especially when I have a tonne of things to do the next day and only started using the watch the night before (after it charges to 100%). Now that is out of the way, the first thing you would do with any smartphone when you get it is to customise the home screens, download all the apps you were using in your previous phone, play around with whatever function the device has or you think it has, and probably drain the battery faster than chugging that wine on that awkwardly horrible date night.
Samsung Gear App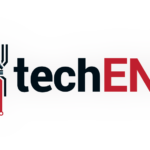 That is what I did with it too, I went on some Galaxy Apps for Gear shopping spree to download whatever free watch face I was intrigued with and tried on almost all of them within an hour. I ended up deciding on The Division game themed/inspired face from Facer. I drained about 25% of battery just by doing that. But I was happy, it looked good. I did not know that orange face on the watch was draining so much battery, and that it was so buggy though that it drained another 10% more of the battery by the time I woke up from my 6 hours of sleep. But it made through the whole day and had more than enough to go through the next day so it was all fine.
The Samsung Gear app itself feeds you all sorts of information like what sort of battery percentage is on your watch, how many space on the storage is left, and RAM space. It gives you some suggested apps and watch faces as well for your Gear. I also learned there are plenty of Golf assistants or 'guides' sort of app on the app store; too bad I am not a golfer. It also has a health option on it, but that will just lead you to the S Health app.
Tizen OS on the Gear S3 Frontier
The Watch
One thing I do not like about the watch is that I could not read more than one message from a single contact in Whatsapp notifications. But you are not supposed to do that anyway. I have replied messages from the watch itself with its traditional 12 keys combination keypad but you'd have to get used to the extra small interface, there is another option of using the rotating bezel though but you would have to pay for that solution. I cannot seem to get S Voice working on the Gear S3 as well for some reason.
My favourite part of the Gear S3 Frontier though was the Bezel. It makes so much sense to navigate with it, it is simple to understand and fun to use. The navigation was silky smooth and you can scroll through the widget list pretty swiftly with the bezel. Even the apps is organised following the bezel too and that made plenty of sense. It gives the watch a traditional feel while modernising the old designs. In bright sunlight as well the display brightens itself up without me prodding the display to maximum brightness. Which begs the question, why have a 'flat tyre' at all when you can have a full display.
I ended the day with badminton and the Gear S3 switched itself to basic workout mode. That mode gives you information like how many steps did you take, average heartbeat, minimum heartbeat, and maximum heartbeat in that 2 hours of sweat fest.
After 24 Hours
I have decided (in the 24 hours) that this is my favourite piece of smartwatch among all the other wearable devices in the market. It was, to me the best piece of digital timepiece to have come after the Pebble. It really combined the timeless look of traditional watches with modern technology. It even has the same features of the traditional watch wrapped in modern materials and manufacturing techniques. It looks proper, it looks good on my wrist. It is the only smartwatch I wanted and loved more than the Tag Heuer Carrera in that shop's window. Sure, it had some drawbacks of its own and it was not the perfect smartwatch; you never find a perfect timepiece anyway. It also lacks the eSIM function that our lovely neighbours get, and Samsung Pay is yet to arrive for it in this region (we are told it is coming soon, very soon). But I loved it anyway, I must have it.
It is more than a Pebble, it is more than any Android Wear, and it is more than an Apple Watch. It is a watch, a proper watch with built-in AMOLED display. It is the result of the traditional meeting the modern. It is the new kid on the block, with an old soul to it. It is the modern expression of what we should be able to see in modern smartwatches. It is my new favourite thing. The MYR1,399 asking price, in my opinion is worth every bit of the Gear S3 Frontier.