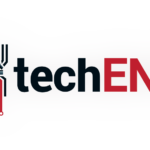 LinkedIn is excited to show you its new mobile experience! They have set out to make it easier than ever for users to connect with and learn from people who can accelerate their professional success.
The key features that users are familiar with from LinkedIn's previous version are now organised around these 5 tabs: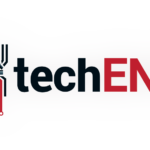 Your Feed (Home) is content from your network to help with your professional day. It's based on what we determined is most relevant for your industry, function, and skills combined with what conversations and content you care about. For the first time, as part of a lightweight onboarding process, we are going to ask you what content you are interested in, and over time you can also unfollow things that are less valuable to you.
Me represents your professional brand. This is where you can see all things about you — who's viewed your profile, who is commenting on, or sharing your posts. It also offers the most intuitive way of updating your profile that we have ever had, so you can easily spruce up your professional profile to keep things fresh.
My Network is a daily briefing of what's happening in your professional network, so you can see in seconds people you may know, new posts from your network and suggestions to keep connected. For example, it will offer prompts to say congrats to a connection celebrating a new role or work anniversary, or send a message to someone in your network when they have written a post on LinkedIn.
By syncing your calendar it will also help you get smart for your next meeting. You'll be prompted to look at the profile of the person you are meeting with that day with details on what shared connections or shared interests you have. This way you can avoid the small talk and have a meaningful conversation.
Messaging abandons email in favor of a more casual way to stay in touch, allowing you to initiate quicker conversations in a lighter-weight interface. This makes it easy for you to ping someone in your network on a quick question or continue a conversation as you would in real-life.
Search is now 300% faster, and a lot smarter, so you can quickly find people, jobs and groups you're looking for. For example, search for jobs with the title "Gold" and get results before you even finish typing.
The new app also fully realizes our multi-app strategy by bringing more focus to the main flagship app. And with the new app launcher feature, it is incredibly seamless to launch into other LinkedIn apps for dedicated and deeper experiences, like Pulse, Groups, Job Search, etc.